If you have a romantic date planned with that special man in your life then you really want to look your best. So here are some top products so you can look your best.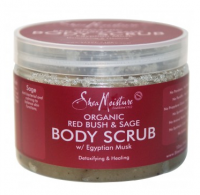 He'll absolutely relish your super-smooth skin thanks to SheaMoisture's Organic Red Bush & Sage Body Scrub.  This nutrient-rich, spa-quality sugar scrub exfoliates and nourishes skin.  The shea butter deeply moisturizes and repairs; the red bush helps exfoliate and heal skin; and the Sage calms and balances skin.  Massage gently into skin while in the shower or tub.  You'll be left with soft, sexy skin in a matter of minutes!  SRP: $9.99 at Target.com.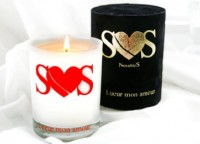 Come on baby light his fire with SOS Novelties 3-in-1 Lueur Mon Amour (Glow My Love in French) Soy Candle.  This unique candle can be used cold as an emollient lotion or, when warmed, as a silky massage oil for deux that sets the mood in a matter of minutes.  All-natural and eco-friendly.  SRP: $49.99 at SOSNovelties.com. 

Make your eyebrows sexy with Japonesque's selection of Artisan Slant Tweezers.   Combining comfort, style and function, Japonesque's Italian-made Artisan Slant Tip Tweezers grab even the tiniest hairs.  The end result: perfectly sculpted, sexy brows.  Choose from Valentine's Day-worthy Red and Pink hues.  SRP: $20 each Ulta.com.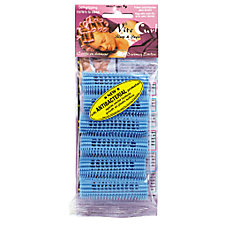 Create touchable, sexy waves and curls with Olivia Garden's ThermoActive Brushes and Jet Set EZ Grip Curlers.  Both create loose curls and scintillating, sexy waves. ThermoActive Brushes are available in five sizes and are available at Ulta.com.  Jet Set EZ Grip Curlers have a suggested retail price of $3.75 per pack of six curlers, four curlers, three curlers or two curlers.  Available at Sally Beauty locations.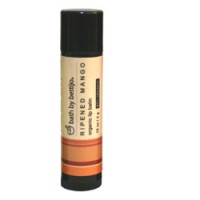 He'll want to kiss your lips all night long with these hydrating, eco-friendly, lush Bath By Bettijo's Organic Lip Balms.  Chose from several different flavors. SRP: $8 each at BathByBettijo.com.
Happy Valentine's Day gal's! And all you single gals's like me out there? Pick up these products anyways, you won't regret it. Who says that you need to be sexy just for a man? 🙂