We love the new Zoya Fleck Effect and True Collection for Spring 2012.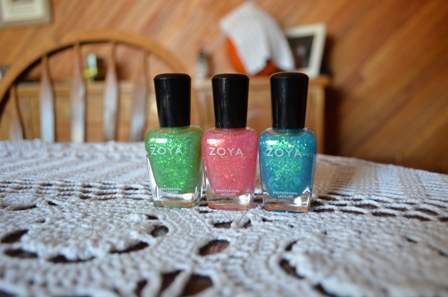 This entire collection is amazing and includes six more neutral colors and three glittery top coats to create a sexy 3d effect. I paired the fleck top coats with some of the solid colors like Cho, Skylar, Tru, and Bevlin to get the awesome effect.
Check out me wearing some of them….. Notice- you are now going to view photos of crappy nails that belong to a very active person. And even though she has a very healthy diet, her nails refuse to grow. (No, I'm not a biter, I'm a breaker!)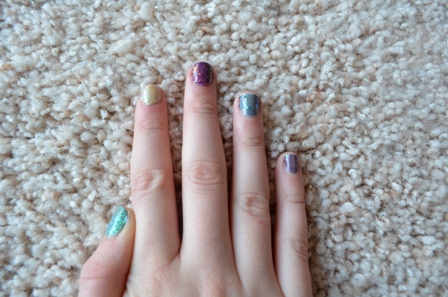 Zoya colors paired with pink aka Chloe……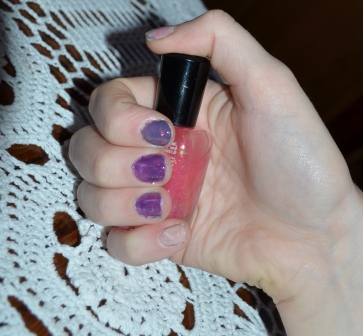 Zoya colors paired with blue aka Maisie…….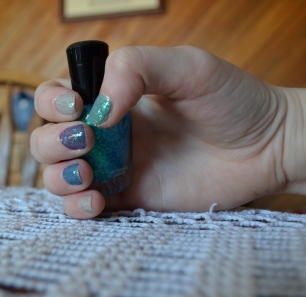 Zoya with green aka Opal…….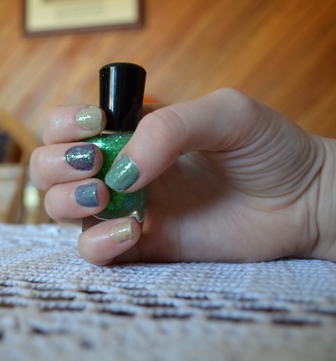 I'm laughing at the pictures as I had a horrible time trying not to smudge my mani (If it can be called one!), hold my expensive Nikon camera, Â hold my arm in a correct position, and take a picture that didn't turn out blurry or crappy. Hence the weird wrinkles on my wrist! 😀
Zoya did NOT disappoint with this collection. They are by far the best and most amazing 100% natural nail polish brand out there. Throw your old nail polish out the window and pick up some Zoya!!!!!!! You are missing out if you don't own any Zoya nail polish!
The only bad thing? They don't have more colors and I wish that Maisie and Opel where different colors. But oh well! 🙂 They still work for me!
You can pre-order the collection here- zoya.com