I recently fell in love with the most amazing store. They are called Lush Cosmetics and they sell 100% natural and organic cosmetics and skin care products.
They were nice enough to send me three of their yummy products to review and let me introduce you to them….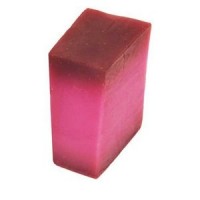 The first product is the Godmother Soap
I am in love with this soap. It's fruity, sweets, and and yummy. It lathers up really well and my skin feels SO clean and smooth after I use it. I'm in love with it.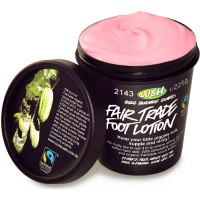 The second product is the Fair Trade Foot Lotion
I'm a runner and on top of that I'm always on my feet. And my poor tootsies suffer for it. Thankfully this lotion came to my rescue. My feet feel so much better. This has a light bubble gum scent that I love. It's so sweet and it is so soothing.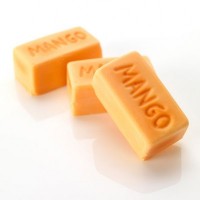 And the final product is the You've Been Mangoed Bath Melt
I love Mango. I love the taste, scent and flavor. And this bath melt fixes my mango addiction. Your skin will feel amazing after you use it! My only problem? I want it to come in a full sized soap bar because I LOVE the scent!
I am so impressed with Lush Cosmetic's and I love their company. They ship really fast and you won't be disappointed with them.
Be sure to check out Lush Cosmetic's other products at LushUSA.com and at stores nationwide.
The product for this review was provided to us free of charge for the purpose of product testing. This does not effect our opinion of the products in any way. We only write about products we personally like and use, regardless of how they were acquired.