Bath and Body Works is my FAVORITE store ever! I mean I just LOVE them! 😉
This collection is simply wonderful. The Be Enchanted collection is a fresh, sparkling blend of frosted florals sweetened with sugared pomegranate, inspired by all that glitters this collection is perfect for the holiday season.
Live, Love, Celebrate Collection-

This trio of fragrances captures the holiday's most festive liquor. Say cheers with Strawberry Sparkler, Vanillatini and Jingle Bellini scents, the Live Love Celebrate fragrances are a chic way to usher in the holidays.
Bath & Body Works Limited Edition Pocketbac Collection-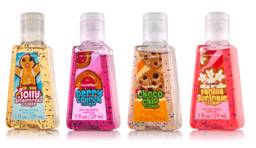 I LOVE my Pocketbac's. They are the only anti-bacterial products that I use. Why? Because they ROCK! And of course, I love all the different scents.
Bath & Body Works Limited Edition Holiday Handsoaps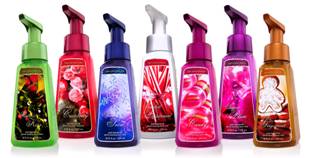 This season, get your home holiday-ready with the help of Bath & Body Works' Anti-Bacterial Hand Soaps in an array of rich, inviting fragrances. The collection is perfect for the holidays.
Be sure to check out Bath and Body Works for all of your holiday needs!