Sometimes we need a little help in the fashion department. Thanks to these amazing products you can easily fix them with these simple solutions.
I love the barefoot look in pumps, but my feet get so cold! Thankfully SummerSox is here to save the day! Their unique socks provide a soft, comfortable layer between your feet and your shoe and allows them to stay warmer in the freezing cold. They are also a much greener option (YAY!) then other insoles because they are reusable. And they are having a awesome sale for 30% off plus buy 4 get 5th pair free so it is a great time to stock up : )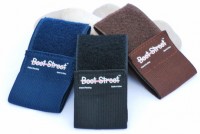 Bootstroot

I seriously hate wearing jeans with boots. Why? Because they ALWAYS bunch up and it looks really tacky and dumb in my opinion. Thanks to this handy little device however, your jeans won't be bunching up anymore! I'm in love with this product! All that you do is strap it to your jeans and it keeps them from bunching up.
Ever had that embarrassing moment when your jeans started to sag because you didn't want to wear a bulky belt? Well, you can avoid that entire situation with the Invisibelt. It's the world's first invisible belt.
I know that the Holiday's are a time to dress up, but I hate it when I work SO hard on my hair and then it falls out. Well, your hair won't be doing that anymore with the brand new Linziclip from Scunci. This amazing clip keeps your hair styles safe with this clip.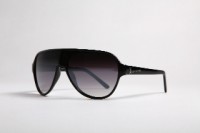 Dicks Cotton Sunglasses

And last but not least, be sure to add some flair to your outfits while protecting your eyes with these amazing sunglasses. Celebrities all over are huge fans of these sunglasses and we can see why! These great sunglasses are perfect for every occasion. These sunglasses are very well made and would make a great stocking stuffer.
What are your holiday solutions for every woman? We also love Softlips lip balm to help heal chapped lips!