Okay, our hair does so much for us, hey, it does! LOL! So why not thank it this fall by using Goody hair products that will make your hair love you!
Goody Ouchless Brush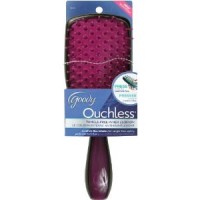 This brush truly is ouchless! They don't hurt your scalp or hair at all. Once you try them you'll never go back to your old brushes!
Goody Ouchless Elastics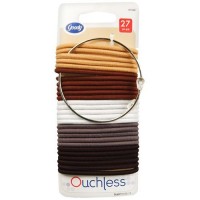 I have very thick, yet at the same time very fine hair. Therefore, I hate elastics that are metal. They just SUCK! And these elastics from Goody are amazing! They don't break easily and they don't hurt your hair at all. They are indeed ouchless! I think I'm in love.
Goody Simple Styles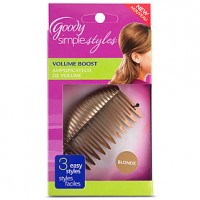 Goody is bringing back Salon styles! With these new clips you can get salon styles for 90% off and at home! We personally love the Twisty Comb.
Goody hair products are available at Walmart stores nationwide.
The product for this review was provided to us free of charge for the purpose of product testing. This does not effect our opinion of the products in any way. We only write about products we personally like and use, regardless of how they were acquired.