Nally and Millie recently launched a Fall 2011 collection and let's just say it rocks!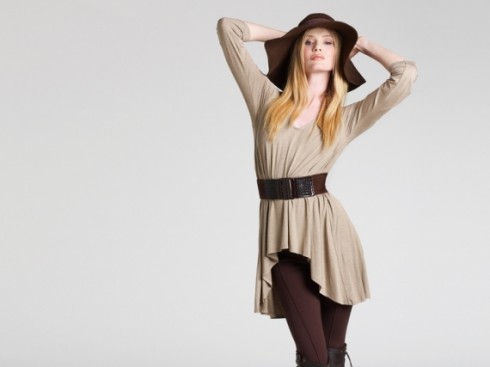 Their clothing is made in the USA and is oh-so soft and comfortable! Not to mention well made with a excellent fit! The sell high quality knit items for any occasion!
Cozy-at-home, office, plane ride, or a night out, the new Fall 2011 collection features colors and prints that everyone will love! And these pieces will make you be the envy of ever woman! You can go from casual to chic with a bit of accessorizing.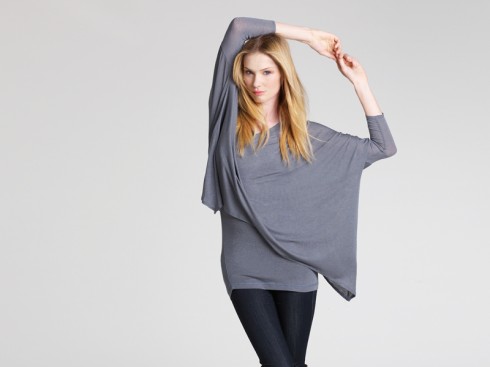 The draping affect creates a relaxed yet fashionable look that is perfect for fall. You can leave the items loose or cinch them with a wide belt. They have tons of pieces to choose from! Featuring sweater and layered pieces, burnouts, lace, jacquards and novelty fabrics for slimming tops, tunics, cardigans, dresses and skirts, this amazing brand shows off flattering options in shades of heather grey, biscotti, French roast, redwood, corn flower, primrose and basil.
These pieces are  versatile day-to-evening styles that work well with denim and leggings or dressier jackets and heels.
About-
Brought about by award-winning designer Nally Park and James Park, NALLY & MILLIE is manufactured entirely in the United States using the softest natural fabrics and most technically advanced synthetics and blends for consistent quality, durability, memory and a flawlessly supple hand. Â Even though every piece is not organic, they are sustainable when it comes to keeping jobs in the USA and they make a very strong effort to source responsibly. For over a decade, the brand has been delivering high quality pieces with accessible price points at retail from $44.00 to $96.00 for tops and skirts, from $96.00 to $129.00 for dresses in over a thousand specialty boutiques and department stores nationwide including Nordstrom, Bloomingdales and Von Maur. For more information please visit-Â www.nallyandmillie.com
I was sent a sample in exchange for this feature, but all opinions are mine.