Fall is here and it's time to make sure that you are protected from all the nasty cold and flu germs that are going around. And one way that you can do that is by using anti-bacterial products. But, I refuse to use products that remind me of hospitals. So that's why Bath and Body Works is my go-to store for all my soap needs!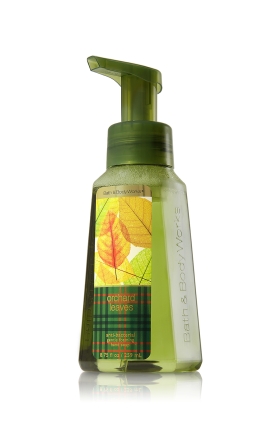 This scent just screams fall! I'm in love with it! Soft bursts of lightweight foam gently wash away dirt and germs, while leaving skin soft and lightly scented with a fresh blend of red apple, spiced cider and cinnamon sticks.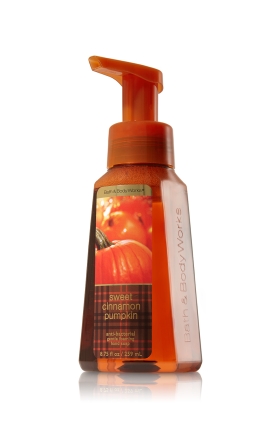 I'm loving this scent. It's a spicy blend of fresh pumpkin, brown sugar and ground cinnamon. YUM!
Both of these soaps are making my bathroom smell great. And so far I haven't caught the flu yet! Yay!
For added protection be sure to carry around one or two of Bath and Body Work's Pocket Bacs! (these would be great to give out on Halloween!) 😉