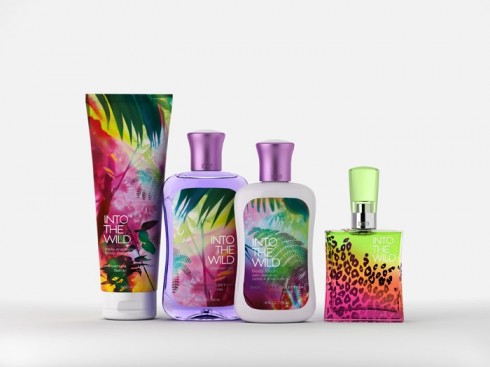 I'm a wild sort of girl. I'm the girl that dyes her hair with purple and hot pink hair streaks. I'm the sort of girl that wants a nose piercing. I'm the sort of girl who will wear stiletto heels and a animal print jacket and not care what anyone thinks. I'm also the sort of girl who likes crazy scents. (yeah, I know I'm a freak) And the Into The Wild collection from Bath and Body Works is exactly me! I'm in love with it!
I mean, who wouldn't love this new collection? The scent of the Into The Wild collection is inspired by the lush scents of the jungle. It's a seductive blend of exotic mandarin, lush petals, and white woods.
Plus, the new products are totally awesome as usual! The lotion keeps my skin soft and smooth, the body wash does a great job of cleansing my body. And of course who could forget about the fragrance? It's totally awesome!
To purchase the Into The Wild collection please visit- bathandbodyworks.com