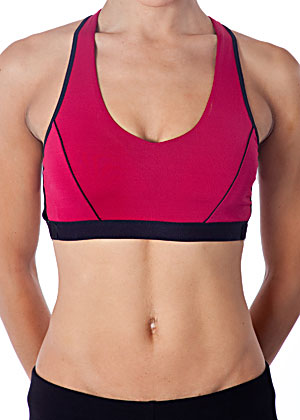 Breeze Comfort is a cool company that sells bras. The brand recently a category of great sports bras that have their patented Ventipads.
Breeze Comfort utilizes Ventipad™, a revolutionary invention in bra pad technology created for the ultimate breathability. Unlike traditional bra pads, the Ventipad™ has perforations throughout the padding, which allows the passage of air and moisture in the area around the chest. Bill Lee, the Managing Director of Breeze Comfort, further explains the unique technology. "Moisture wicking fabric alone in traditional, padded bras is not enough to create a truly breathable, high performance garment. The bra pads or cups act as sponges collecting moisture throughout the day. The patented ventilation channels in the Ventipad™ enable increased air circulation to occur, which allows for perspiration to evaporate more quickly. The result is less moisture and heat, which translates to a more comfortable experience."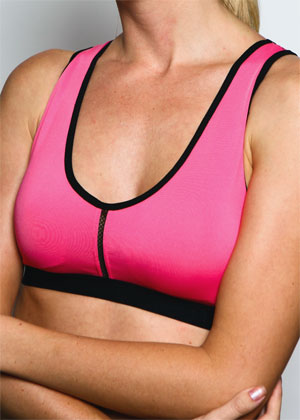 Celeb stars include- Heather Morris from Glee, Kelly Osbourne, Pam Anderson, Annie Ilonzeh (new Charlie's Angel) Chelsea Kane and Kirstie Alley (when on Dancing with the Stars) and a bunch of other great gals wearing them.
These bra's are great for running, biking, working out at the gym, and a whole lot more! Plus they are cute and comfortable!
For more information please visit- www.breezecomfort.com