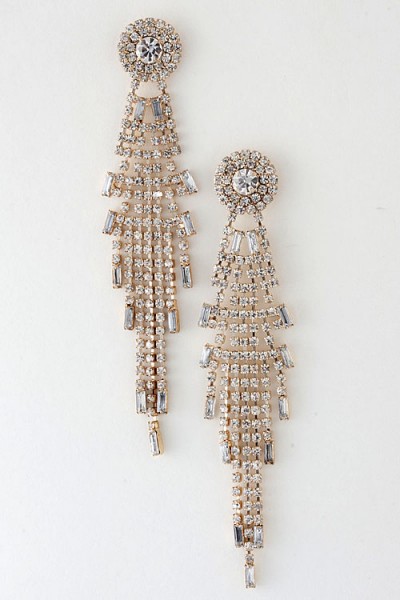 Emma Stine has a lovely new collection of jewelry for summer 2011! I'm in love with it all! My favorite thing from their newest collection is the Crystal Dangle earrings.
I was sent a adorable pair of earrings from Emma Stine and I love them! They are SO cute! I mean they are sparkly, dangly, and look SO cute in my ears! I love how long they are! They aren't too long, but they are long enough!
And my favorite thing about them? No, not the fact that these earrings are super high quality, and are really well made (That's a important factor tho!), but the fact that these earrings look SO nice with a maxi dress for a party this summer, or you can wear them with your favorite shorts and tank for a cute summer look! That's my favorite part! 😉
I recommend that you take a peek at Emma Stine's new jewelry for summer! You'll fall in love with it as much as I have!