Earth Day is just around the corner, and in case you haven't been too kind to the planet, it's not too late to start now! Rejuvenate your spirit and save the planet by using products from brands that are committed to promoting natural beauty without compromising the beauty of the earth. Packaged and housed in biodegradable, planet-friendly materials, these nourishing, naturally-formulated products from ONE, L'Occitane and Lavanila allow you to pamper your skin while saving the planet:
The earth-friendly way to shampoo…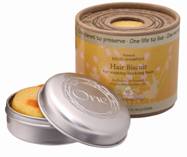 ONE Solid Shampoo Bar ($6.99); Target stores, Target.com, Walgreens.com
An earth-friendly (and travel-smart) concentrated formula equivalent to three 8 oz. bottles of shampoo in one recyclable cardboard container—no plastic in sight. With every shampoo, you can cut down on waste as you naturally nourish and cleanse.
Love your lips but don't neglect the planet…


ONE Triple Play Shimmer Lipgloss Trio ($6.99); Target stores, Target.com, Walgreens.com
With two different kissable flavors and gorgeous colors, wear your lipgloss alone or layered for customized beauty. Glosses come in a planet-friendly aluminum tin with a bamboo brush for application. Take it everywhere for a quick lip touch up.
The organic way to firm up…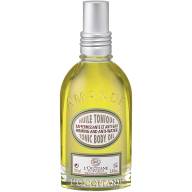 L'OCCITANE Almond Tonic Body Oil ($38); L'Occitane boutiques nationwide; usa.loccitane.com
This 100% natural origin and certified organic body oil effectively fights dry skin and improves skin's natural tone with abundant amounts of almond oil (rich in omega-6) and cameline oil (rich in omega-3). The oil also helps to stimulate micro-circulation and waste elimination. L'Occitane's work with Almond producers in Provence, France has essentially revived Almond production in the region. The production is sustainably managed and completely traceable and localized.
Plant a tree and stay sun-protected…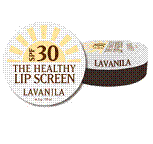 LAVANILA LABORATORIES Healthy Sunscreen for Body SPF 30 ($38) and Healthy Lipscreen SPF 30 ($16);Â www.lavanila.com
The NEW Healthy Sunscreen SPF 30 for Body and Healthy Lipscreen SPF 30 offer the ultimate in hydrating sun protection without any harmful parabens or synthetic fragrances. Added BONUS: Through their partnership with The Nature Conservancy, Lavanila plants one tree for every purchase made on Lavanila.com