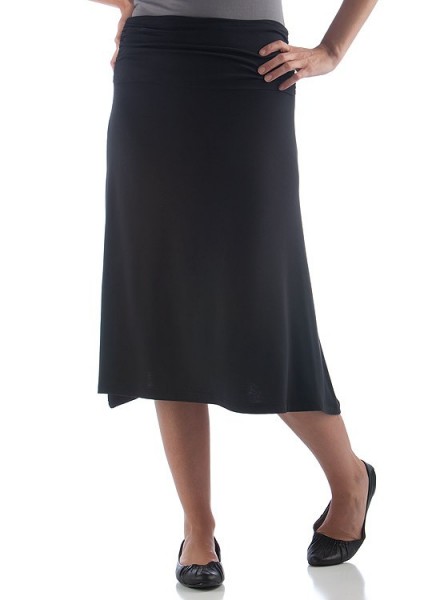 I wear pants, but I also like my skirts. Especially when the clothing is eco-friendly. Yala Designs is a eco-friendly company that sells bamboo clothing for men, women, and children. So when Yala Designs offered to send me one of their products to review I chose their Bamboo Dreams skirt.
This skirt is not to long, but not too short. It's also very, very, very comfy! I've never had a more comfy skirt! It feels like I'm wearing my favorite pair of sweat pants. I totally adore this skirt. I love that this skirt is very comfortable yet versatile. It's pretty enough to wear with a cute top out on a date, but it's also casual enough to wear out and about. It's one of my favorite skirts that I have!
Here is what Yala Designs says about their clothing:
Our BambooDreams clothing and bedding is Oeko-Tex certified. This certification screens for harmful substances present in textiles. It guarantees the safety of our fabric and dyes and is an additional assurance that we are using environmentally friendly production methods.

Our fabric is dyed using only low impact, Azo-free dyes. We have seen how the dyed water is cleaned by micro-organisms and, after testing for purity, it is reused by the factory.
You can buy this skirt for $60.00 here. If you are not a skirts sort of gal Yala Designs also sells lovely tops and pants.
The product for this review was provided to us free of charge for the purpose of product testing. This does not effect our opinion of the products in any way. We only write about products we personally like and use, regardless of how they were acquired.