April 22nd marks the 41st anniversary of Earth Day. To honor this day, check out some eco-friendly beauty must-haves. Who said GREEN had to be Granola?
ECO-SKINCARE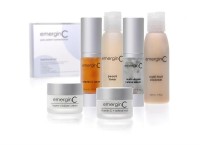 emerginC Trial Kit -Need a facial lift? Try this natural 100% organic skin care line. Using all natural ingredients. Available for $130 via emerginc.com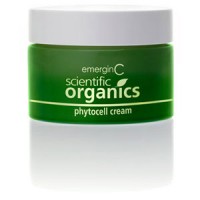 Cream from emerginC – A prestigious, professional skincare line that's paraben-free, free of synthetic fragrances and colors, and incorporates the highest-quality ingredients sourced naturally. This hydrating moisturizer contains natural ingredients Green Tea, Vitamins A & E, Rosemary and Lemon and is available at leading spas nationwide and online via www.emerginc.com $78
Therapy Systems has gone green. Offering two best-selling organic items, Better Than Cover ($24) is a creamy organic concealer made with acai, green tea and raspberry leaf that comes in two shades; and Better Than Lips ($12)
is an organic lip balm infused with Bees Wax, Coconut Oil, Apricot Kernel Oil, Castor Seed Oil, and Lemon Essential Oil. What can be better than this? Available via www.therapysystems.com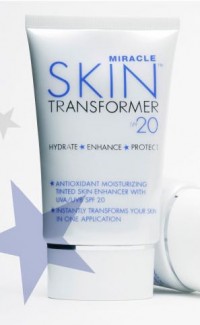 Miracle Skin Transformer SPF 20 – A 3-in-1 tinted treatment moisturizer that enhances, protects and hydrates all in one. It contains protecting Ecophysalis, an organic plant extract from the Brazilian rainforest that shields from environmental damage, plus Vitamin E and SPF 20/UVA/UVB. $48 from www.miracleskintransformer.com
Happy Earth Day!