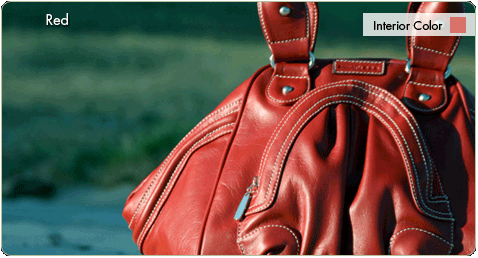 I absolutely love, love, love my Zuma handbag by Namaste! This bag has so many great features and I love them all!
This bag sports a dark red color, lots and lots of pockets, a soft leather feel. The overall look of this bag is quite classy!
The Zuma handbag has a accordiann style pocket on one side that is quite clever as it holds alot of items without looking bulky. It also has a smaller pocket on the opposite side. The Zuma handbag is very soft and the straps go over your shoulder really nicely. The inside this bag is a softer cloth fabric with pockets on either side and it is really roomy. It holds all of my necessities. It's not the biggest bag I've ever seen, however it still holds quite a lot. Other features include a snap shut closure (that stays shut!), and little metal "things" on the bottom of the Zuma handbag so it doesn't rest on the floor.
The Zuma handbag is quite comfortable if you don't weigh it down with stuff and I love that aspect of it!
The only con I found about this bag is that it can slip off your shoulder if you're not careful. But however that is the only bad thing I have found about it.
The Zuma handbag comes in 10 colors-Black, Charcoal, Eggplant, Hollywood Pink, Lime, Olive, Peacock, Red, Saddle, Turquoise. It is appx. 9.5″ W x 11″ H x 17″ L 10″ (length at the base) Handle Length: 10″ (top of bag to top of handle) And is PVC-free and is made from animal-friendly faux leather. (yeah!)
All in all I highly recommend the Zuma handbag as a bag that is well worth the $80 you will spend on it! And is a fashionable (yet useful) fashion statement!
For more information or to see the rest of Namaste's products please visit: namasteinc.com
* I was provided a Zuma handbag by Namaste for review purposes. I was not compensated in any other way.