You may or may not have been wondering about this trend that has been commandeering fashion spreads since November and isn't planning on going anywhere. Personally, I was amazed at how Serena Van Der Woodsen managed to sport cut-out dresses week after week on "Gossip Girl" without looking like she lost a fight with a very mean pair of scissors. The key here is moderation. Going for too many cutouts at once is overkill and, can lead to a very embarrassing wardrobe malfunction. A subtle slip of skin is very sexy and, when placed  just right, classy as well. I have taken the liberty of compiling three very chic examples of  how to wear this trend.
1.  Wear it on the back-  The back is very rarely seen, which is sexy, yet not as taboo as the cleavage area so flashing a bit more than we usually see is still classy. The less you see, the classier you look. This dress from Asos accomplishes exactly what you want, subtle skin exposure, with a flattering silhouette.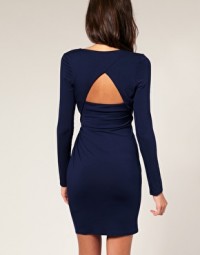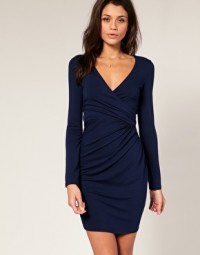 2. Wear it on the shoulder- Believe it or not, shoulders can be hot! Wearing a one shoulder dress with a cut across the collar bone like this Victoria's Secret dress is plenty sexy and still flatters the body without making you nervous. This type of dress is killer on an athletic figure or a pear-shaped figure.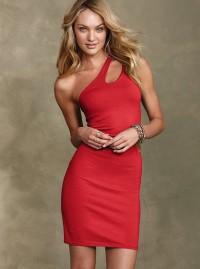 3. Fake it with fabric- Just because you'd rather not have to show skin, doesn't mean you have to miss out on this flattering trend. Paneled dresses are a big hit, as are asymmetrical designs on dresses. These picks from Charlotte Russe are excellent alternatives for those who are not yet ready for full on skin-showing at first. The lace-backed dress gives you a view of the back without too much of your skin showing (for those of us who forget to exfoliate that area occasionally), and the body conscious one shoulder dress breaks up the body with a zig zag effect reminiscent of most cut out dresses.
Now that you are armed with knowledge, go forth my fashionista's and make me proud! This trend is going to be around for a while, so experiment with different designs to find your perfect fit. You're welcome!
xox,
Andrea
Are you a big fan of the cut out trend? Would you rather keep it all covered?