The Body Shop is having a sale online for their body scrubs and body butters and other bath products. If you aren't familiar with the Body Shop's incredible body butters or scrubs, you'd better get familiar. The scrubs work off every scrap of dead skin to give you a soft touchable surface. Once finished with a scrub, I turn to the body butters. Every time I use one of these body butters, my skin is extra smooth and creamy like you wouldn't believe. I receive many compliments on how I smell each and every time I slather on my grapefruit body butter!!
Each full sized body scrub is $10 and mini scrubs and butters are 2 for $10! Stock up on your favorites and grab a few for a friend! Body Shop gives you a plethora of scents to choose from, each one derived from a natural source.
Now is the time to stock up so you can be smooth and moisturized in time for Valentine's Day, or better yet, tonight's date!
While you are free to select your favorites, I've listed my top picks below: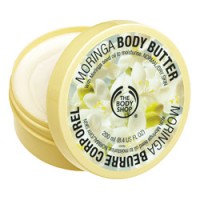 They are also offering soaps 4 for $10, 2 for $10 lip balms and butters, and ALL Body Shop originals are 2 for $10. Included in the sale is a free bath duo when you spend $25 or more!
These would also make perfect gifts for a single friend who might be spending V-Day alone (and definitely less dangerous to her figure than chocolates!). And if you buy three of your cult favorites, you get the cheapest one for 76 cents! This sale is out of control! Stock is going fast, so I don't know long the sale will last but if you act fast you can score free shipping today only!! You're welcome!
xox,
Andrea
P.S.-What's your favorite Body Shop scent?