This is a Sponsored Post written by me on behalf of FriendGiftr. All opinions are 100% mine.

FriendGiftr is one of the coolest sites I've come across lately.  I've had an extensive amount of birthdays pop up on my calendars lately, but a lack of ideas and time to hunt for just the right gift.  In the past, this has resulted in the occasional sub par gifts, and gift cards that may or may not be what the recipient was lusting after.  I try, but there are some people that just don't lend themselves to receiving gifts!  Especially that typical "friend who has everything" type.  I wish I'd known about this site last Christmas!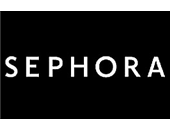 FriendGiftr allows users to buy and send digital or physical gift cards to loved ones.  They feature over 120 favorite retailers and restaurants, including stars like Sephora, H&M, Barnes & Noble, and TJ Maxx.  The gift cards are in denominations of $10, $20, $25, $35, $50, $75, and $100.  I see pretty much all of my favorite businesses on the list, and really appreciate that the gift cards start at $10, versus the $20 or $25 of many sites (sometimes $10 is all I have!).
So, now, what makes FriendGiftr really special?  FriendGiftr gives the gift card recipient total choice and control.  While you get to pick what gift card you send them, if your choice isn't the one they'd make – they can switch!  There's no fee for gift card recipients to exchange their gift card for one to another FriendGiftr merchant.  They can even spread out the value, so a $100 to Barnes & Noble can become $50 to Sephora and $50 to P.F. Chang's.  And if that's not cool enough, the giver never needs to know the receiver swapped their gift (so no feelings get hurt).
Another fab feature?  You can use FriendGiftr online, or from Facebook, iPhones, Blackberrys, and Androids.  That means if you arrive at the party empty handed, that doesn't mean you can't give the birthday boy or gal a gift by the end of the night!  FriendGiftr is all about amazing ease and convenience, which is pretty much my motto.  You're gonna want to bookmark this site!