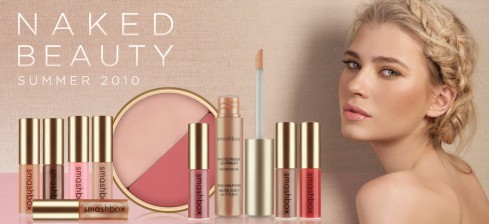 Expose your natural beauty with this gorgeous collection of sunkissed shades. Illuminating bronzers, creamy cheek colors and barely-there glosses create a sexy summer glow.
If you're sick of the heavy makeup, product filled hair days of Winter…  Naked Beauty has arrived just in time.  I love the sun kissed, dewy, slightly messy look on the model above and can't wait to recreate it on my own.  And to see these products in person, for that matter!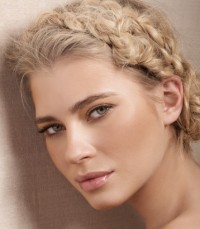 For information on how to create the Smashbox Naked Beauty look at home, check out the products they used.
The collection features:  Naked Beauty Photo Finish Lid Primer, Naked Beauty High Lights/Creamy Cheek Color, Naked Beauty Mini Lip Gloss Kit (8 shades), and Halo Hydrating Perfecting Bronzer.  Prices start at $20 and go to $39.  I'm most interested in the primer, as I love products that work hard and do double duty – but I'm really interested to check out the glosses, too.
What about you?  See any must haves, or plan on passing?  What other summer collections are you excited about?