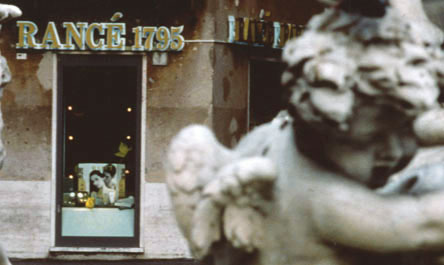 The Rance legacy began in the early 1600s with the production of perfumed gloves for French aristocracy in Grasse, France.  A little over a century later, Francois Rance's innovative spirit led him to create extremely refined and modern perfumes that would make him Emperor Napoleon's favorite perfumer.  Napoleon, in fact, as such a devotee of Rance that he eventually become apprentice to Francois Rance himself.
Rance's extraordinary perfumes, soaps and bath & body care products are a first-hand account of an age of delightful elegance and great creativity.
If your mom is one of the many that neglects self-pampering for endless chores, now's the chance to give her a chance to indulge.  Rance's beautiful collection of products will be sure to brighten her day, and maybe even make up for a few of those dirty diapers.  Since we're close to the big day, I'll save you the time of hunting through their selection – here are some of my favorite items.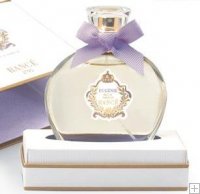 Francois Alexandre Rance, Francois' grandson, confirmed the devotion of the Rance family to the Imperial Family.  He dedicated a new and refined fragrance to Empress Eugenie, the wife of Napoleon III.
Top Notes:Â  Bergamot, Mandarin, Lily of the Valley, White Flower accord, Melon, Passionfruit
Middle Notes:Â  Jasmine, Rose, Violet leaves, Peach
Base Notes:Â  Iris, Sandalwood, Vetiver, Oakmoss, Vanilla
Purchase the Eugenie collection ($68 – $135)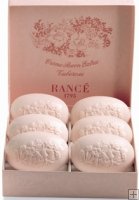 Triple-milled and handmade, Rance soaps are produced in Italy where the Rance family now resides, making them an exquisite marriage of fine French essences and Italian soap making tradition.  Rance sops are based on centuries old formula created by Francois Rance himself.  The soaps are cooked for a total of 6 days, allowing for 3 separate siftings when impurities filter to the bottom and drain.
Rance Soap is so pure that no preservatives are required and the fragrance is so infused in the soap that it lasts the entire lifetime of the soap.  Rance soaps are available in luxury sets containing six magnificent sculpted soaps, in each of the four Rance Imperial Collection Fragrances as well as a wide range of  over 15 scents – including Acacia, Gardenia, and Freesia.
I received a box of the tuberose scent for review.  I haven't had a chance to use these soaps yet, but the fragrance is amazing.  I can smell it through the packaging, which blows me away.  My mom suggested putting bars of soap in a sock or lingerie bar to add a little scent, if you're not a big bar soap user (like me).  What a fabulous idea!
Prices on the soap box sets range from $44 to $82, 4 to 6 bars per set.  Shop Rance Soaps.
I love that Rance has a rich history, and more important, a family history.  What an appropriate background for Mother's Day; how neat is a gift with a fabulous back story?  So treat Mom like a Queen with these Empress approved products and get her Rance.