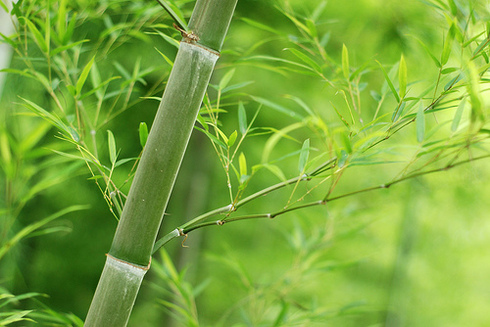 Bamboo is the newest wonder ingredient to hit the beauty world – and not just in product packaging!  Previously, I've seen bamboo advertised in product packaging or used for things like cosmetic brush handles.  Now, however, it's actually being used in the products themselves – and producing great results!
Because bamboo can be harvested and replenished very easily, with little disruption to nature, it's a great sustainable material.
Check out the range of ways bamboo is being used in the beauty world; some great options are featured below!
Naturopathica Lemongrass Mimosa Body Scrub
Micro-ground Bamboo exfoliates the outer layer of skin, while extracts of Sugar Cane, Citrus and Apple penetrate for deeper exfoliation.  Combined with zesty Lemongrass and exotic florals of mimosa, Jasmine and Ylang Ylang, this treatment energizes while removing dry, dull skin.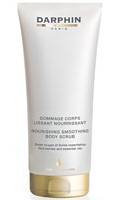 Darphin Nourishing Smoothing Body Scrub
A nourishing, smoothing Darphin body scrub developed with natural and organic ingredients. Containing a subtle blend of essential oils and three exfoliating ingredients, this translucent aromatic gel texture is enriched with visible natural cranberry extracts, bamboo particles and silica powder for a multi-level exfoliating scrub. This scrub transforms into a gentle, nourishing milk on contact with water revealing softer, smoother, more supple skin.

Physicians Formula Bamboo Wear Silk Bronzer
This 1st ever illuminating Bronzer is 90% natural and infused with Bamboo Silk, a highly sustainable resource with renewing benefits for the skin. Bamboo Silk helps to even skin tone, condition, tone, lift and brighten the complexion, as well as absorbs oil for a perfect bronze finish.  The exclusive bi-colored powder design helps to deliver the most natural-looking bronze finish.  The Bronzer refill is sold separately to encourage and emphasize a philosophy of re-use and renewal.  Available at mass retailers nationwide.

Bamboo Cosmetics Bamboo Eyelash Enhancing Serum
Bamboo extract is as the richest know source of natural silica, essential for hair growth and shown to prevent hair loss. Bamboo Eyelash Enhancing Serum is a lash fortifier that supports eyelashes' natural growth, making them appear volumized, longer and sexier. Intensify the beauty of your own lashes with Bamboo Cosmetics Eyelash Enhancing Serum. Bamboo Eyelash Serum uses a double headed applicator which features a unique system that allows use both day and night. Daily makeup may be applied after allowing product to dry for a few minutes.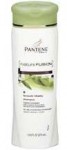 Pantene Pro-V Nature Fusion Smooth Vitality Shampoo
and Conditioner
Featuring a blend of cassia, avocado, bamboo and grapeseed for silky, smooth strength. The purity of nature and power of science are brought together in Nature Fusion – a unique line from Pantene Pro-V, which combines Pro-V technology with naturally derived ingredients such as bamboo, to keep hair naturally radiant and strengthened against damage.