"Aniquemichelle.com began with the simple goal of providing stylish, heart-stopping-can't-live-without clothing, accessories and jewelry at affordable prices. After finishing college with a degree in Fashion Merchandising and minors in Marketing and Textiles, Anique Michelle felt like it was time to put her education and life-long love of fashion to good use and took a leap of faith and began the online store aniquemichelle.com. This site focuses on creating a great online shopping experience by offering chic products at great prices, providing multiple pictures and views of each product, informative descriptions and fast service as well as suggestions of ways to incorporate the great items into outfits that you may already have in your own closet."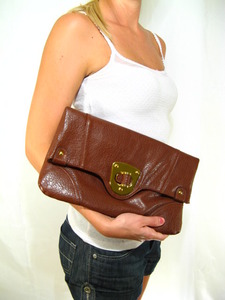 The Amy – $20

I love Anique Michelle's story and am thrilled to be presenting her website to you gals!  As much as I love drooling over those big name companies that everyone recognizes, sometimes the greatest treasures are found in unknown places – well kept secrets, if you will – like Anique Michelle.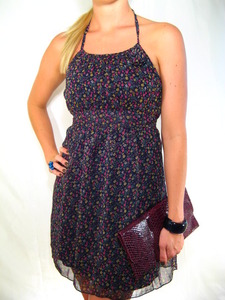 In a Field of Flowers – $22
The site has a wide selection of items, which is great; I love being able to shop for everything I want without changing websites.  There's clothing, jewelry, accessories, hair products, wallets, and more.  I'm particularly fond of the photos, as they include lots of "action shots" with each product!  Seeing an item lying on a flat surface or on a tiny mannequin doesn't always give a great feel for merchandise, but seeing the pieces like this really helps me see how I'd use or wear them.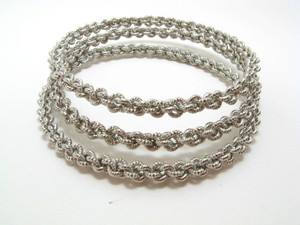 Up All Night (set of 3) – $12
Also, these prices are incredible!  It's one thing to offer a wide selection of drool-worthy merchandise, but it's another to offer them at prices people can actually afford.  All too often I spend hours picking out beautiful accessories I'd love to have, only to stop as soon as I see the total in my shopping cart.  At Anique Michelle, you can afford to revamp your wardrobe without emptying your savings!  Nothing on the site is priced over $60.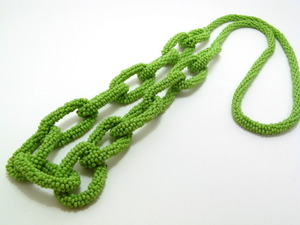 Anique Michelle sent me the beautiful "Limeade" necklace, pictured above, to check out.  It immediately caught my attention because green is not only my favorite color, but a big trend for Spring.  "The length and style of the necklace are also right on trend, so I'm thrilled to add it to my wardrobe!  A great statement necklace made entirely of electric lime green beads. Necklace measures 42" in total length; 23" beaded portion 19' beaded chain-link portion."
Anique Michelle is also generously offering one of you gals your own Limeade Necklace!
Contest Info:  One lucky winner will win a Limeade Necklace, as pictured above.  The giveaway will run from now until March 10th, 2010, 11:59PM EST.
Mandatory Entry:Â  Check out Anique Michelle and leave a comment sharing your favorite item (excluding ones listed in this post).
Extra Entries (please leave a SEPARATE comment for EACH):
Fan The Fashionable Gal on Facebook – 1 Entry
Follow The Fashionable Gal on Twitter – 1 Entry
Subscribe to The Fashionable Gal – 1 Entry
Blog about this giveaway & leave me a link – 3 Entries
Tweet this giveaway (you can use the following text) and leave me a direct link.  Can be done daily for extra entries!
Win a gorgeous beaded necklace (perfect for Spring) from Anique Michelle & @fashionablegal http://tinyurl.com/y98d5r6