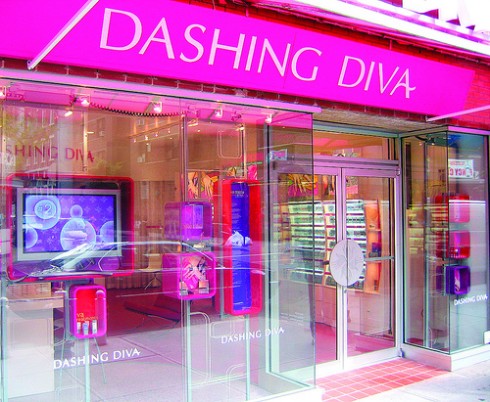 Dashing Diva – re-inventing the nail salon experience – opened its first door in October, 2003 in the heart of New York City's Greenwich Village to much critical acclaim. Now, there are 30 stores on 3 continents in the following countries: United States, Japan, Philippines, China and Kuwait.
Dashing Diva, New York's favorite nail salon chain, has launched a new collection of nail polish with a longer-lasting formulation to celebrate its Manhattan roots.
The Manhattan Collection from Dashing Diva is longer-lasing and more chip-resistant than the previous Dashing Diva nail polish formulation.  With a special blend of polymers, the new and improved polish allows each manicure to last up to 10 days without chipping.  Plus, all Manhattan Collection polishes are formulated without the controversial ingredients Phthalates (DBP), Formaldehyde and Toluene – ingredients that have been linked to negative health related conditions.
In the city that never sleeps, Dashing Diva's Manhattan Collection has over 100 nail polish shades to choose from.  Whether it's dinner at Nobu, a walk in Central Park, a visit to the Moma, shopping on 5th Avenue or hanging out in the Village, Dashing Diva has a shade for every New Yorker!
If you checked out any of my NYFW coverage, you're probably familiar with Dashing Diva by now – if you weren't already a customer!  The brand and it's nail technicians were behind many of the fabulous nail styles on the runway, whether they were soft neutrals or edgy oranges.  I was majorly into the shades and styles the Dashing Diva crew created (often mixing several polishes together or painting over pre-styled glue on nails), so you can imagine my excitement when I received a few bottles in the mail.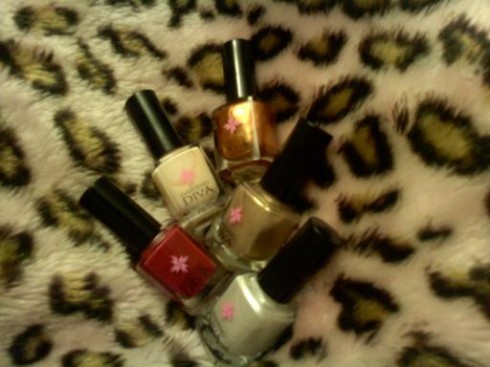 The shades I received are:
Harlem Nights:Â  A gorgeous, ruby red with a creamy finish.
Diamond District:Â  A fabulous, silvery metallic that will pair well with Spring 2010 Military Trends.
Times Square Celebration:Â  A festive gold you can rock all year 'round.
Upper West Side:Â  A creamy, pearly beige perfect for softer styles.
Bryant Park:Â  A sweet, shimmery bronze.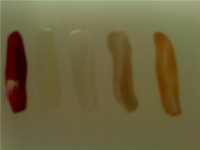 Harlem Nights, Upper West Side, Diamond District, Times Square Celebration, Bryant Park.
The swatches definitely don't do these shades justice – just check out the first picture to get a feel for how shimmery and metallic the three shades to the right are.  I'm currently wearing (sparkly blue) acrylic nails, so I can't sport any nail swatches for ya – sorry!
The collection features more than just the shades above…Â  It also contains polishes with cute names like "The Red Carpet," "East Village," "NYPD Blue," "Central Park After Dark."
Overall, I love these polishes!  The colors I reviewed are ones you can really wear all year round, for different events and with different styles.  An wild evening out, a formal affair, a day to the beach…  Dashing Diva has you covered! Most shades are currently available on Dashing Diva's website, and retail for $8 a bottle.  Check them out for yourself – they come highly recommended by The Fashionable Gal!