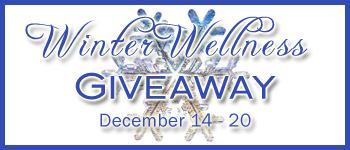 "PreHistin, The World's FIRST Pre-Histamine, contains a proprietary, patented formula and unique delivery system of cobalamin to help regulate and maintain a normal immune response to allergens.  Currently, top-selling allergy-relief products are for the reduction of symptoms AFTER the allergy kicks in.  These anti-histamines act to block the effects of histamine only after histamine has already been released and symptoms have set in.  Additionally, anti-histamines often result in uncomfortable and irritating side effects.  PreHistin is totally different!  It regulates the release of histamines so your body doesn't overreact to foreign substances.  PreHistin was clinically show to effectively maintain healthy IgE levels, which have been linked to allergy symptoms, such as sneezing, nasal congestion, and runny nose.
For best results, begin taking PreHistin 30 days ahead of and then throughout the allergy season by dissolving a great tasting cherry flavored lozenge under the tongue twice per day, every day, and then swallowing."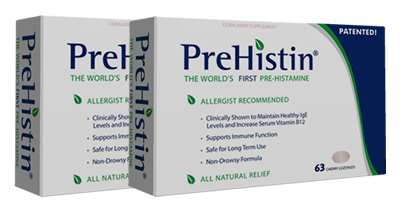 Okay so we're not in allergy season right now – but I can't wait to have this come springtime!  I received a sample of PreHistin that I'll be hording until around March, and then I'll be pumping it into the boyfriend.  He has terrible allergies that cause him to be cranky and miserable all spring.  I love that PreHistin works to PREVENT allergies rather than just treating the symptoms once they appear!  It will be such a relief not to have to listen to him blowing his nose every five minutes – yuck!
One of you lovely gals will win your own box of PreHistin, for yourself or an allergy sufferer in your life.
Mandatory Entry:Â  Check out this info about PreHistin and tell me something you learned (other than the info in this post)!
Extra Entries (please leave a SEPARATE comment for EACH):
1 Entry – Follow @fashionablegal on Twitter
1 Entry – Fan The Fashionable Gal on Facebook
1 Entry – Subscribe to The Fashionable Gal via email
1 Entry (per day) – Tweet about this contest.  Leave a copy per tweet with a direct link to it.  Copy & paste the following:
"Win a box of PreHistin, the 1st Pre-Histamine, from @fashionablegal http://tinyurl.com/y8qw3xc ends 12/26, lots of extra entries!"
Entry (for each) – Enter any other Winter Wellness Giveaway & tell me which.
5 Entries – Add the Winter Wellness Button to your web page.
5 Entries – Blog about this giveaway & comment with a direct link.
DETAILS:  Contest runs from December 17 to December 26.  Last chance to enter is 11:59 PM EST December 26.  A winner will be contacted on or before Dec 31st, 2009 and asked for full name, along with their mailing address. If no response is given within 48 hours, a different winner will be chosen, so please be sure to check your email. Must be 18 or older to enter. Contest open to USA!