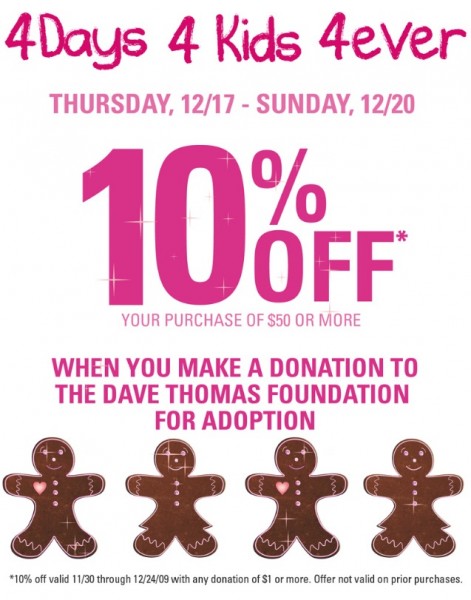 "Torrid is thrilled to work with the Dave Thomas Foundation for Adoption this holiday season.  We can't think of anything more important than finding forever families for the thousands of children in the US who are waiting for a permanent, loving family."
-Chris Daniel, Torrid President
I already love Torrid for their selection of plus size fashions, footwear, and accessories.  I now love them even more for supporting such a wonderful cause.  And 10% off isn't too shabby either, huh?  I could easily spend a couple hundred dollars just on graphic tees, so a discount like that adds up quickly!
I'm obsessed with these Alice in Wonderland tops, and plan on adding them to my wardrobe ASAP!  I'm looking at you, Santa…
And while I'm not a Twilight fan, I know these tees must be quite popular as well!
And I'm head over heels for this dress!
Happy shopping!