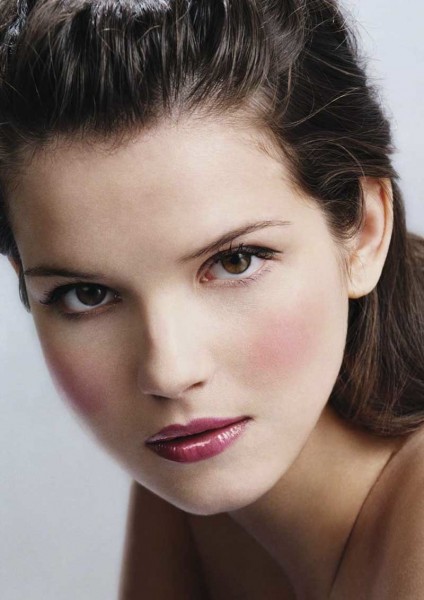 Going from office-appropriate to night out style can be tricky.  They key is to have a few perfect products on hand to make the transition a cinch!  These tips from Jemma Kidd and David Horne will help you avoid a cosmetic faux-pas.
Enhance natural colors from day look.
Go two to three shades darker in the same color family you're already wearing.
Brown eyeliner and shadow is a safe bet for both day and play
Clean up under your eyes with makeup wipes and concealer; this will freshen your look and make you look more awake
Add a little bit of shimmer or glitter to your shadow or liner for a more glam spin
Add some corner lashes for more drama
Lining your upper water line is important – just look up and slide your liner gently across the upper rim of your eye
If you're having trouble applying false lashes or lining your upper water line, try tipping the mirror and looking down into it instead of looking at it straight on
Waxier eye liner will hold better and won't bleed under your lashes, so it's great for a long night out or dancing
Moisturizer tapped around the eye area and cheek bone reinvigorate your face & refresh your makeup
Cream blush will help perk up your complexion
I used to work an evening shift almost every day, and after eight hours, my face needed some serious perking up before a date or party.  If I only had a few minutes, my essentials included a fresh coat of mascara, an under eye cleanup and a refresh on the concealer, a light dusting of powder on oily areas, and a swipe of lip gloss.  I usually work at locales that don't mind dramatic makeup, so adding more color typically wasn't an issue.  However, glitter eye liner was a must!