"Hey girls we wanted you to know our funny girls t-shirts are some of the softest tees around! Both fitting and ultra comfortable you will quickly fall in love with our cool girls t shirts. Looking for a cool gift? Then stop and check out our top funny t-shirt designs funny t-shirts. The top 3 girls tee shirts are the classic girls saved by the bell t-shirt! Our line includes classic Junk Food t-shirts which are limited release tee shirts! David and goliath tees are also a large part of our line consisting of some of the softest tees and finally crooked monkey t-shirts are the newest addition with one of the sexiest fits around! You are going to want all these great girls tees at Crazy Dog T-shirt!"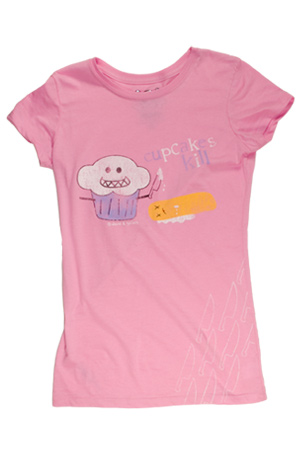 Crazy Dog T-Shirts is amazing!  No matter what type of tee you're looking for, for men, women, or children, they've got it.  The prices are as fab as the selection, with a range of $9 tees, a daily special, and reasonable pricing on the rest of the inventory.  Plus, they give away a ton of merch every week – more on that later!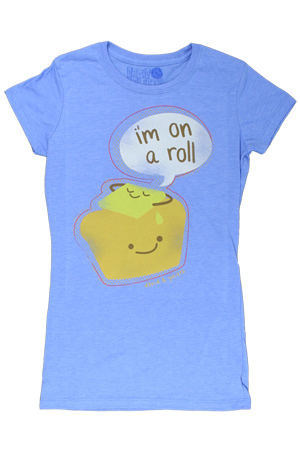 I love high end, stylish threads, but I have just as much fun with retro and cartoon tees.  With a great pair of jeans and some cute accessories, you're equally adorable either way!  I was sent two tees for review, and I love the high quality cotton and printing.  The tees are soft and comfortable, and they're great right now under cute cardigans.
I highly recommend checking out the Men's section for easy holiday gifts that will be appreciated and actually used!  Keep your eyes peeled, as I'll be sharing my favorite Men's tees on our Gift Guide soon!
You can follow Crazy Dog Tee's on Facebook and Twitter. They hold TONS of giveaways and share fun trivia, as well as updates on new tees!