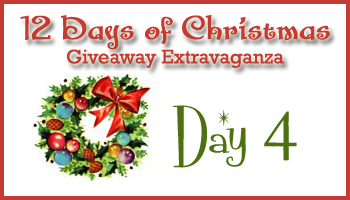 Welcome to Day 4!  As I've been doing food and drink reviews on Fridays for the past couple of months, I thought I'd continue the trend with our Holiday Giveaway!  Of course, I wanted to make sure that it included items that were delicious, nutritious, and easy to store/make in a dorm setting.

Annie Chun's is a brand I used to stock in my dorm room, and one that I continue to to purchase now that I have an apartment.  I love Asian food, but it can be a real pain to cook – lots of ingredients, sauces, etc.  So much easier to just pop a bowl in the microwave, wait a few minutes, and then have a delectable and filling meal!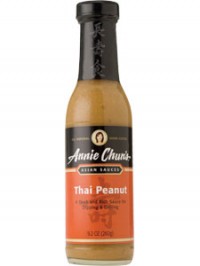 Annie Chun's offers an array of products, including:  Noodle & Sauce, Soup Bowl, Noodle Bowl, Noodle Express, Sushi Wraps, Rice Express, Noodles, and Sauces.  I'm a Peanut Sauce addict, and love Chun's version!  One of my favorite meals is the Peanut Sauce and the Express Sticky White Rice; super easy to make and packed with flavor!  The Kung Pao Noodle Bowl is another favorite, and is even better if you have chicken or tofu to mix in.
Recently, Annie Chun's included three new quick and easy bowls:  Korean Sweet Chili Noodle Bowl, Garlic Scallion Noodle Bowl, Vietnamese Pho Soup Bowl.  I was sent all three for review and have been thoroughly enjoying the taste test!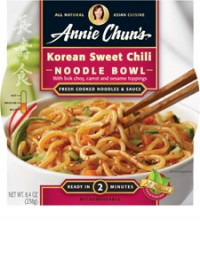 "Korean Sweet Chili Noodle Bowl:  Gochujan is a popular Korean red chili paste with a savory flavor which is used in a variety of stews, marinades, salad dressings, and dipping sauces.  This uniquely sweet and spicy condiment can be found in simple, traditional Korean dishes.  With this noodle bowl, Annie Chun's has combined the same authentic flavor of gochujan with fresh-cooked hokkien noodles for a quick and easy Korean-style meal that can be eaten anywhere and is ready in just two minutes.  Vegan."
This is my absolute favorite Annie Chun's product!  It's super spicy (although they only rank it a "medium").  I love spicy food – it takes longer to eat so I feel more full!  The blend of flavors is amazing; I can't get enough of this noodle bowl and I'll definitely be picking up more!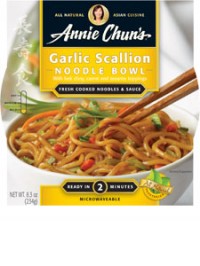 "Garlic Scallion Noodle Bowl:  Annie Chun's Garlic Scallion Noodle bowl is made with fresh cooked hokkien noodles and the company's award-winning Garlic Scallion sauce.  Inspired by the Chinese restaurant favorite, chow mein, the clean and savory flavors of this delicious sauce are combined with fresh, tender noodles.  Great choice for an easy lunch of an afternoon snack.  Combine with fresh vegetables, tofu or meat for a complete meal.  Vegan."
Loved this bowl as well; my only problem was that there was too much sauce – but that was because I squeezed the whole packet on!  So I'd just recommend going easy on the sauce and adding more from the packet if you so desire.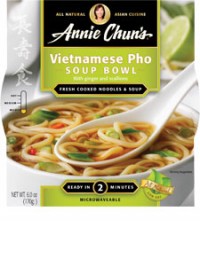 "Vietnamese Pho Soup Bowl:  Pho is the national soup of Vietnam.  More than a hundred years old, this Vietnamese favorite has both Asian and French influences.  Annie Chun's traditional Pho broth is a soothing combination of organic beef froth, aromatic herbs like cinnamon, star anise, and peppercorns, and charred onion and ginger. The flavorful broth is chock full of fresh cooked hokkien noodles, making it a satisfying lunch of mid-day snack.  This classic "comfort" soup–which usually takes at least several hours to prepare–is ready in just two minutes.  To make a more substantial meal, top with thinly sliced beef or mix in steamed chopped vegetables."
Okay this one I haven't gotten to yet.  I have tried Annie Chun's soup bowls before and love them, so I'm sure it will be delicious.  Cinnamon and peppercorns?!  Sounds so good!
Okay, so now it's your turn!  One lucky reader will receive all three noodle bowls, as well as an adorable reusable Annie Chun's tote!
How to Enter: Tell me which Annie's product you're most interested in trying.
Extra Entries (Leave separate comments for EACH!):
1 Entry – Follow @anniechuns on Twitter
1 Entry – Fan Annie Chun's on Facebook
1 Entry – Subscribe to the Annie Chun's Newsletter
1 Entry – Follow @fashionablegal on Twitter
1 Entry – Fan The Fashionable Gal on Facebook
1 Entry – Subscribe to The Fashionable Gal via email
1 Entry (per day) – Tweet about this contest.  Leave a copy per tweet with a direct link to it.  Copy & paste the following:
"Win an @anniechuns prize pack from @fashionablegal – 2 noodle & 1 soup bowl, plus an adorable tote!  http://tinyurl.com/y8trp8x"
1 Entry (for each) – Enter any other 12 Days Giveaway on The Fashionable Gal and/or The Fashionable Housewife.
10 Entries (leave 10 comments) – Blog about this giveaway and leave a direct link.
5 Entries – Add the 12 Days of Giveaways Button to your web page.
DETAILS:  Contest runs from December 4 to December 20.  Last chance to enter is 11:59 PM EST December 20.  A winner will be contacted on or before Dec 31st, 2009 and asked for full name, along with their mailing address. If no response is given within 48 hours, a different winner will be chosen, so please be sure to check your email. Must be 18 or older to enter. Contest open to USA!