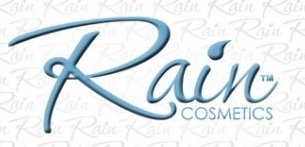 While it's still a tad early for holiday parties, it's never too early to start planning the perfect look.  I've been searching high and low for the trappings of royalty:  gem toned lips and cheeks, metallic lids, inky lashes.  While these rich hues will bring an extra dose of festivity to your party, consider the selection of holiday trends a buffet.  Try what you think looks great, but don't overindulge or you'll end up regretting it.  Strong lips, cheeks, and eyes just don't work!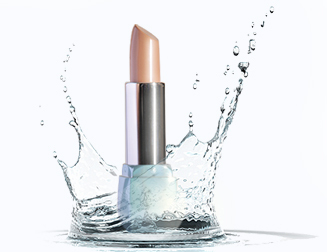 My search for decadent holiday delights quickly lead me to Rain Cosmetics.
The Glam Lipstick are enriched with Mango Butter, Grape Seed Oil, and Vitamin E; this formulation ensures that they're long lasting, creamy, and won't dry your lips like many heavy duty lip products.  I recommend shades like the one above if you're wearing a smokey eye and don't want to overwhelm your face with cosmetics!  However, it was really the reds, crimsons, and berries that appealed to me; I love a dark lip.

The shade I was sent for review is Rehab (did I mention the products have cheeky names?), which is a beautiful berry with what strikes me as a copper sheen to it- gorgeous and completely unique.  It's creamy, moisturizing, and lasts well on my lips.  Other statement shades to check out?  Sin City, Caesars, Showgirl.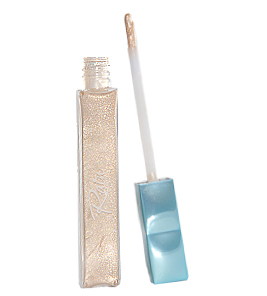 I was also sent two shades of the Sexy Extreme Lip Gloss:  Encore and Social.  Encore is portrayed as a light violet in the swatch on Rain's site, but it's actually another rich berry shade.  Social is more accurately pictured; it's a lovely copper, metallic gloss.  Both have a soft sparkle, add a glamorous amount of shine, and smell amazing.  Delectable raspberry, with perhaps a hint of vanilla, like some sort of delicious candy or baked good.
Now, what do you wear with such strong lips?  Light, soft colors- but don't fret!  Your shadow doesn't have to be boring, just more refined.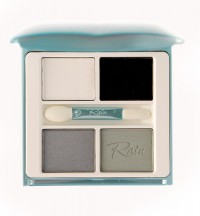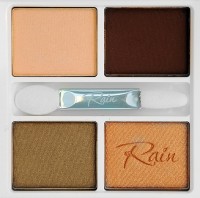 Depending on the exact shade of your lip color, greys, taupes, tans, beiges, soft metal tones, and other pretty neutrals will do the trick.  You can even use darker shades, as long as you smudge them softly and don't cover a large amount of lid. I was sent a beautiful palette of neutrals, and have enjoyed playing with the easily blendable, pleasing pigmentation.
You can even create a subtle smokey eye with these colors, just keep your darkest color one that's not too dark!  Since these Diva Eye Shadow Quads are already color coordinated, they're perfect for creating a well matched look- if your lips are bold than use the third darkest shade on your lid, the second darkest in your crease, and the lightest as a highlight (skip the darkest color completely or add a tiny bit to the outer corner of your lid).
Whether your lips are bold or you've played up your eyes, you still shouldn't sport a bare face (unless you have a flawless complexion and a natural flush- in which case, get off my blog!).  Rain Cosmetics has a selection of face products, though the only one I've tried is the Glowing Blush (in shade Burlesque).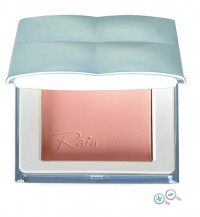 Use a light hand, and keep in mind where you're going – if you'll be doing something that will provide a natural flush (dancing, drinking, spending time outside) use just enough to make sure you won't look ghostly during your down time!
One more thing:  the packaging from Rain is just as beautiful as their cosmetics!  The luxury is evident inside and out, and I was even more excited to check out the product when I saw the exterior.  I know that when a company puts that much effort into the outside, the inside is going to be amazing.
I highly recommend Rain Cosmetics for your holiday look needs, but keep them in mind for all your cosmetic needs- there are beautiful shades for every event and season!  Want more?  Use code "RAINGAL" during checkout and receive 10% off your entire purchase!