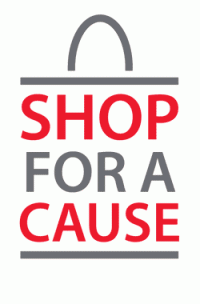 Each year, I try do a portion of my holiday shopping on sites or in stores that donate part or all of their proceeds to a worthy cause.  As I'm sure you learned during Breast Cancer Awareness month, there is a wide selection of items that benefit those in need!  Even with such a wide ranger of products, it can be pricey to get everyone a "gift that gives back."  I've found that an easier and more affordable way to show you care without breaking the bank is purchasing holiday greeting cards that support a good cause.  Below are some of my favorites.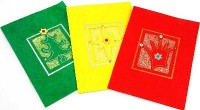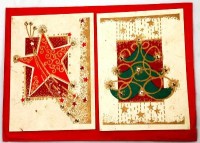 The Emancipation Network:Â  Made by Survivors
Hand-cut Holiday & Christmas Cards, each set contains 8 cards for $12.
"Made by Survivors is an international organization dedicated to fighting human trafficking and modern day slavery.  We help survivors of slavery rebuild their lives after rescue from slavery, with sustainable income, education and help reintegrating into society.  We work to prevent slavery in high risk communities such as red light and refugee communities, by creating jobs for adults and through volunteer trips and donations to our shelter partners for rescue, school fees, emergency needs and reintegration."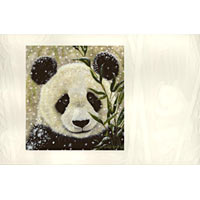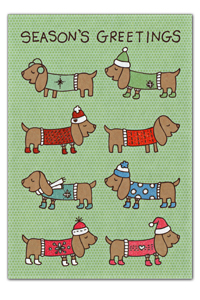 Many styles, prices vary.
"CharityUSA prefers to sell products with meaning, products which help improve the world by their use or manufacture. We give preference to products made in a sustainable fashion and connected to the issues we work on, which include hunger and poverty relief, breast cancer prevention, child health, literacy, wilderness preservation, animal rescue, and peace. We believe that providing markets for fairly traded products made by marginalized people (especially rural women artisans) is the best way to reduce intergenerational poverty. We believe that wonderful products with meaning are found world-wide and want to sell items from every country and region in order to promote mutual respect and understanding between all people."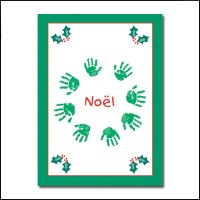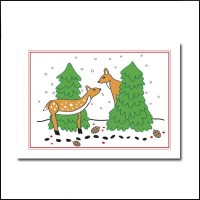 $1/card, sold individually or in 5 card sets.
"Save the Children is the leading independent organization creating real and lasting change for children in need in the United States and around the world. It is a member of the International Save the Children Alliance, comprising 27 national Save the Children organizations working in more than 100 countries to ensure the well-being of children."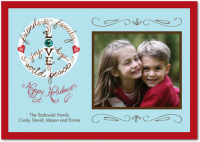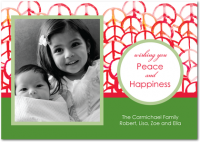 Tiny Prints – Celebrity Designer Collection
Prices vary with style.
"Make a difference this holiday season with a little help from some of your favorite celebrities. These stylish stars, including Alison Sweeney, Angie Harmon, Cindy Crawford, Marcia Cross and Molly Sims, have all partnered with Tiny Prints to create exclusive designs for our Celebrity Holiday Card Collection. A portion of the proceeds from the sale of these Christmas cards will benefit the charities of their choice, so click on any of the celebrity designers below to find out how you can give holiday cards that give back."