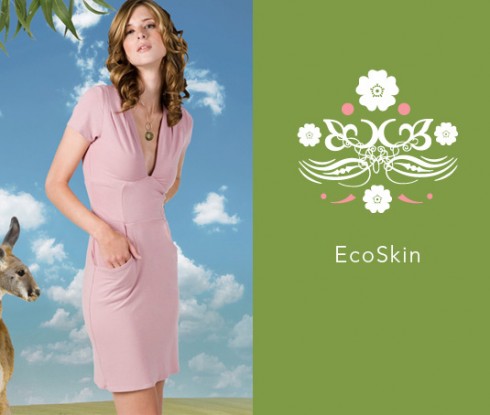 Nimli:
Natural, Organic, & Green Lifestyle
"Nimli is an online marketplace devoted to providing natural, organic, and sustainable lifestyle products while embracing style and aesthetic. Nimli offers clothing, accessories, home décor, beauty products and much more from independent designers who combine their effortless creativity with our environmentally conscious ethics. We offer an array of ecologically friendly products that are natural, organic, recycled, sweatshop-free, and cruelty-free. We are firmly aligned with a lifestyle that cultivates a green conscious mind, body, and soul."
Being eco-friendly AND fashionable, now matter how popular "green" has become, can be a challenge. While environmentally conscious clothing have to be the burlap sack that may come to mind… Some designers don't seem to understand that! Fortunately, Nimli is a fantastic online resource that brings together hot trends AND earth-friendly designs, while providing items for all your lifestyle needs!
Of course, the Women's Section is what I'm interested in! Nimli has everything from tees & tanks to Denim & Dresses- and of course, a fabulous selection of accessories! No matter what trend, season, or occasion you're shopping for, Nimli has got something gorgeous in stock for you!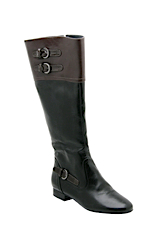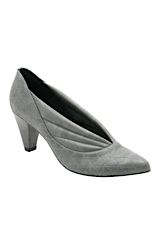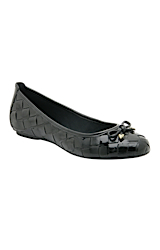 (Neuaura Narmada $165-Neuaura Kettle $99-Neuaura Pelly $99)
The shoes… Well, they're to die for- and my personal favorite section of the site! The styles are completely unique and absolutely to die for! The prices aren't bad, either!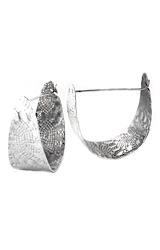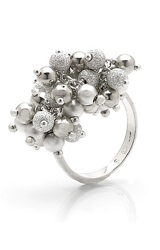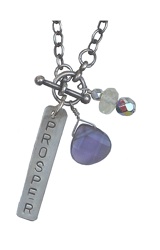 (Bario-Neal Lace Earrings $104-Jill Italiano Zizza Ring $90-M Designs Sterling Silver Necklace $84)
The jewelry is absolutely stunning as well! I'm loving the fall trend of big statement pieces, and Nimli certainly has a huge selection of gorgeous items that fit the bill- and they're so beautiful that you'll definitely be wearing them past fall, no matter what the trend! The ring above is my favorite of all the big "bling" pieces I've seen lately; the beads and chains are so delicate and captivating!
And speaking of accessories, check out this beautiful Azuri Cashmere Pashmina Shawl:
"This finely woven Pashmina Shawl will keep you warm and looking incredibly polished whatever the occasion. The natural qualities of the Pashmina & Silk provide warmth, softness and durability while also adding elegance and beauty. Expertly woven with only the finest Pashmina & Silk, this Pashmina Shawl can be used all year and for any occasion. Due to the amazing versatility & practicality of this Pashmina Shawl, anytime is a good time – day and night, while traveling and at home, formal events and casual outings, as a wrap, shawl and scarf. A timeless, must-have piece that you can always carry with you. 70% Pashmina 30% Silk. 72″ length x 22″ width. Fringed ends."
Originally $200, the Azuri Pashmina is on sale for $34. Want to win one? The people at Nimli were extremely generous, and donated THREE of these gorgeous shawls for the Breast Cancer Reasearch Fundraiser we're having this month! For only $1 (donated to Susan G. Komen), you can enter to win one of the three $150-value prize packs that the Nimli shawls are part of; check it out here! And a BIG thank-you to Nimli!
-No product or compensation was provided to me in exchange for this review.-