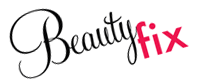 I'm totally late to the game on this one, but if you haven't heard, Beautyfix is the coolest thing since makeup primer.
If you're a beauty addict like me and need to be on top of the scene with the latest & greatest products before anyone else (even before us bloggers get ahold of them!), but also don't want to shell out bags of to score these treasures, Beautyfix is going to be your new bff.  Totally.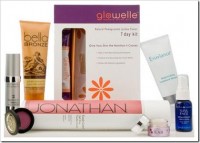 So here's the deal:
~Beautyfix has a panel of Beauty Experts that try out hot products just as they hit shelves (maybe even before?) each season, then pick the absolute best- the cream of the crop!
~You register for a subscription (as long as you want) and receive a fabulous box of these products once per quarter (4 times a year).
~You pay $49.99, yet receive hundreds of dollars in product.  This quarter's product selection was worth $245!
~Samples are always full or deluxe travel size, so you're not getting just one application worth or each product.
You can check out other perks here.   They include gift cards for product reviews, credits to your account when you refer friends, etc!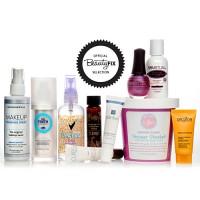 This is what the current quarter of Beautyfix contains:Â  Bliss The Youth As We Know It Concentrate (1 oz), Cures by Avance Age Defyer Eye (.5 oz), Decleor Instant Radiance Moisturizer (.5 oz), Degree Woman Fine Fragrance Collection Body Mist (3 oz), Juara Tamarind Tea Hydrating Toner (1.1 oz), Me! Bath Shower Sherbert (16 oz), pur-lisse-lip comfort daily lip nourisher (.5 oz), Skindinavia Makeup Finish Spray (4 oz), SpaRitual Nail Lacquer (.5 oz), SpaRitual Instinctual Moisturizing Lotion (1.7 oz).
Don't have $49.99 to spare right now?  Beautyfix and I are giving away TEN Beautyfix Kits in honor of Breast Cancer Awareness Month!  All you have to do is donate $1 to Susan G. Komen and you're entered to win your own fabulous kit (that will come with a discounted offer to join Beautyfix)!  Check it out!