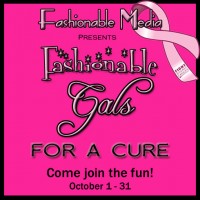 It's Monday, which means there are only 13 days left in our Fashionable Gals for a Cure Fundraiser!  Since several of the prize packs don't have any entries, we're adding an extra incentive to donate…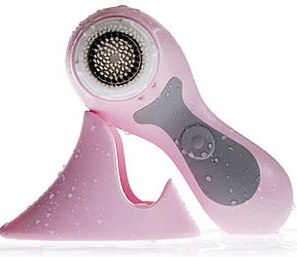 That's right, ladies!  Clarisonic has donated their Limited Edition Pink Clarisonic Skin Care Brush
(a $195 value) in order to kick things up a notch!
Want to be entered to win this coveted skincare breakthrough?
All you have to do is donate $10 (or more) to Fashionable Gals for a Cure! Each dollar you donate will still enter you to win the Prize Pack of your choice, but now you'll ALSO be entered to win the Clarisonic (if you already donated $10 or more, you're already entered)!!!  Remember, our other sponsors include:  Urban Decay, Gillette, 1800Flowers.com, Bare Necessities, TJ Maxx, Marshalls, and so many more!  Fashionable Media is THRILLED to add Clarisonic to that list!
Clarisonic is also making financial donations of their own!  Benefits from any "pink" purchase–which includes the Pink Classic, Pink Mia, and Limited Edition Clarisonic Plus–will all go to Susan G. Komen (the LE Plus will be a 50% of sale donation)!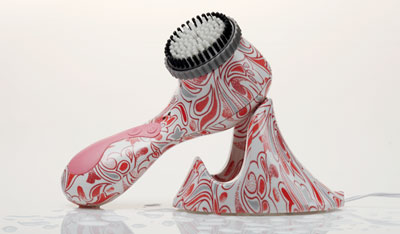 I received a Clarisonic for Christmas last year, and already gushed over my love for it here and The Fashionable Housewife has featured the Clarisonic multiple times.  Even though I already have my own, I'm totally obsessed with the LE Clarisonic Plus!  The pattern is so much fun, and even better, this is one of the models that is compatible with the body brush- jealous!
The LE Clarisonic Plus retails for $250.  Here's what you'll get (in addition to the brush):
Charger
Sensitive Brush Head (my favorite)
Body Brush Head
1 oz trial sizes of Refreshing Gel Cleanser, Gentle Hydro Cleanser, Nourishing Care Cleanser
2 oz Refining Skin Polish
Free Gift With Purchase
~Okay, so, remember:Â  Donate to Fashionable Gals for a Cure, make sure it's $10 or more, and you'll be entered to win a Clarisonic of your very own!~