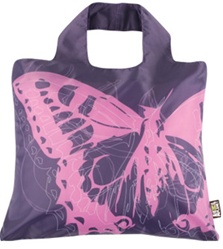 Eco-friendly bags are all the rage- they're everywhere!   They're great to store in your car for unexpected shopping adventures, or planned trips to stock up on groceries.  And if you're a purse freak, adding some "green" options to your lineup are a wonderfully responsible way to be fashionable!  Unfortunately, far too many options on the market may be great for the planet, but not for your style.
Envirosax is one company that's making it easy to be to cover all your bases- style, environmentalism, convenience, and affordability.  They offer a range of "series" to pick from- Graphic, Organic, Greengrocer, and Kids.  Wherever you're going, there's a selection for you!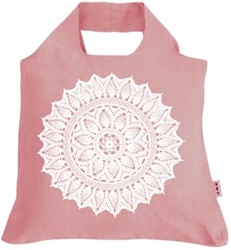 The Mandala on Pink (AKA Linen Bag #4) is one of my favorite styles, and the one I carry.  It's durable and roomy, the perfect size to carry a notebook & folders on school days and small purchases when I run errands; the bag is capable of holding 22 lbs!  I like the thick handle and soft material…  Plus the design is gorgeous!  There are also hemp, bamboo, and certified organic cotton bags (all in the Organic section).  What a neat selection of materials!  Whatever you desire, Envirosax has you covered!  These bags would make really unique gifts, especially for your trend-setting friends.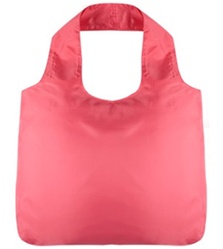 The bags in the Greengrocer series are also beautiful & simple.  I wouldn't be opposed to carry them as a purse or school bag, regardless of the fact that they don't have designs- the colors are all so rich!  I particularly favor the Watermelon shade in the picture.  There are 20 colors, so there really is something for everyone…  Deep blues, rich greens, stunning purples, and sweet pinks- a veritable buffet of color!  And each bag is only $7.95, which makes them an affordable way help cut down on plastic bags at the store.