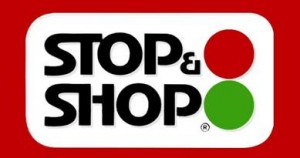 Okay ladies- so this one isn't quite fashion related, but it's definitely about saving money!
Before I moved to Mass., I had never been in a Stop & Shop before. However, since it's the closest grocery store to my new apartment, I find myself there all the time… I started going just to hit the Redbox, but stayed for the great deals! Last time I shopped there (with my free membership card) I saved $15.20!
If you live near a Stop & Shop, my advice is that it's a really great place to stock up on food for your dorm room! I know you can buy huge palettes of Ramen at big chain stores, but you need to make sure there are healthier items in your diet, too! So don't forget a regular grocery store : )
Now through September 10th, there are great savings on brands that are dorm must haves- and savings on gas! Here are some of the brands participating:
Cheerios, Lucky Charms, Reeses Puffs, Cinnamon Toast Crunch, Cookie Crisp Sprinkles, Cookie Crisp, Fruit Snacks, Old El Paso Dinner Kits, Pillsbury Strudel, Pillsbury Scrambles, Green Giant Boxed Vegetables, Yoplait Yo-Plus Multi-Pack, Fiber One Yogurt Multi-Pack, Pillsbury Refrigerated Cookies, Pillsbury Crescent Rolls, Pillsbury Sweet Rolls and Yoplait Delights
When you use your Stop & Shop card at check out and buy four of these items, you'll earn 100 points- and for every 100 points that you earn, you'll save ten cents per gallon at Stop & Shop gas stations!
MyBlogSpark & General Mills provided me with a $10 gift card to Stop & Shop, and they want to do the same for you! Just leave a comment on this post (see below for details) between now and 12AM EST on Monday, September 7!
Mandatory Entry: Tell me which of the brands listed above are ones you love to snack on!
Extra Entries (1 each):
Tweet this giveaway (can be done 1x daily).
"Win a $10 Stop & Shop GC from @fashionablegal! Ends 9/7, so hurry! http://tinyurl.com/mzwyty Extra entries for (re)tweeting!"
Follow me on Twitter @fashionablegal.