Sorry I didn't have this giveaway up earlier in the day… I was so exhausted after class last night I went straight to bed! Don't worry, though, I've got a super prize for two of you!
Anyone remember my review of Kiss My Face and their new Lip Shimmers & Lip Shines? I hope you do, because that's what up for grabs today!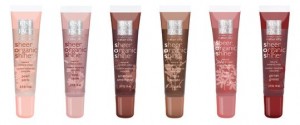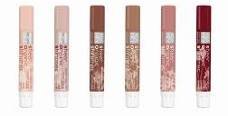 One lucky winner will win the entire 6-shade collection of lip shines (top) and one equally lucky winner will win the entire 6-shade collection of shimmers! The collection of shines is worth about $41.70, and the shimmers are about $29.70, so that's a whole lot of lip-finery!
This contest will be open until midnight EST on July 14th. It is open to US residents ONLY! You may EITHER leave ONE comment PER ENTRY (i.e. 2 for subscribing, one for signing up for their newsletter) OR send ONE email PER ENTRY to thefashionablegal@hotmail.com with "KMF Giveaway" in the subject line!
Mandatory Entry: What's your favorite lip product- the one you can't live without and always have in your purse AND which color are you most interested in trying from the Kiss My Face line? If you have a preference between the Shines and Shimmers you may state it here and I will TRY to accommodate winners.
Extra Entries:
Subscribe to the KMF email here ~1 Entry
Subscribe to my newsletter (box on sidebar) ~2 Entries
Follow me on Twitter @fashionablegal leave ID in comment ~1 Entry
Tweet by copying the follow text (w/o quotation marks) leave link in comment ~1 Entry per Tweet, can be done 2x daily!
"RT WIN FULL SET of Kiss My Face 6 Shimmers or 6 Shines, one winner for each @fashionablegal Birthday Bash 8 of 15 http://tinyurl.com/ng4ejl"
Blog about this giveaway, leave link in comments ~5 Entries
Enter any other Birthday Bash Giveaway & tell me which one ~1 Entry per Giveaway (can come back and comment when new ones are posted!)