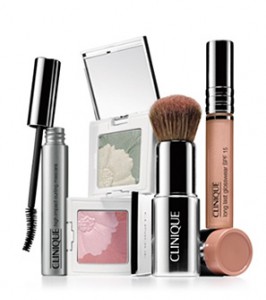 Introducing Clinique's new divinely gorgeous Spring line: First Blush. Full of pretties for your petals, this collection is sure to make you the most gorgeous rose in the garden. Soft, sweet, and oh-so-approachable, First Blush is what you've been dreaming about all winter long… Here are the two pretty pick-me-ups I tried.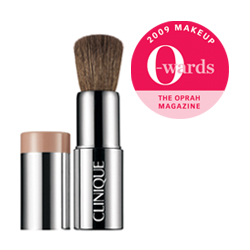 No time to blush? Clinique's Quick Blush ($21.50) will help you get that glow on the go. With a quick twist, give the brush a dose of blush, swipe, and be gorgeous. How easy as that? Such innovation! I love when beauty is portable. Quick Blush is ideal for your makeup case, but even better for that unexpected holiday or impromptu after-work date. Touch ups are a breeze! Available in six shades: Peach-in-a-Pinch, Hurry Honey, Pronto Pink, In-A-Rush-Blush, Minute Mocha, and Berry On Time.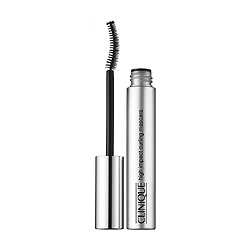 I challenge you to find a better purveyor of mascara, because I've yet to do so. As far as I'm concerned, Clinique is the creme de la creme. Of course, the new High Impact Curling Mascara ($14) is no exception. And oh how I love that price! Drugstore mascaras are starting to creep up there, which means big names are skyrocketing–so it's fantastic that this is a pretty affordable option. I don't want the drama in my shopping cart; I want it on my lashes! The curled brush is great at making sure even the tiny baby lashes get covered, resulting in lush, richly curled lashes. Now that's what I'm talkin' 'bout!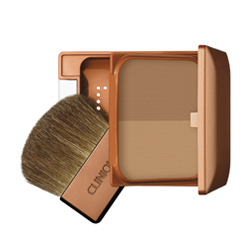 While the Almost Bronzer ($28.50) wasn't exactly invited to hang with the collection, it's new and totally worth mentioning. I'm too freaky pale to pull of any bronzer, this little compact looks super luxe on everyone else who's gotten their hands on it. In fact, my mom's pretty keyed up to get her hands on this one! The two shades of color make your bronzing experience even more customizable, and the oil free foundation also contains an SPF of 15. Makeup is such an insanely safer route to color than tanning, so the infusion of SPF totally rocks.
You can check out the rest of First Blush (liners, brushes, shadows, glosses, scents, oh my!) here. What're you planning on grabbing?