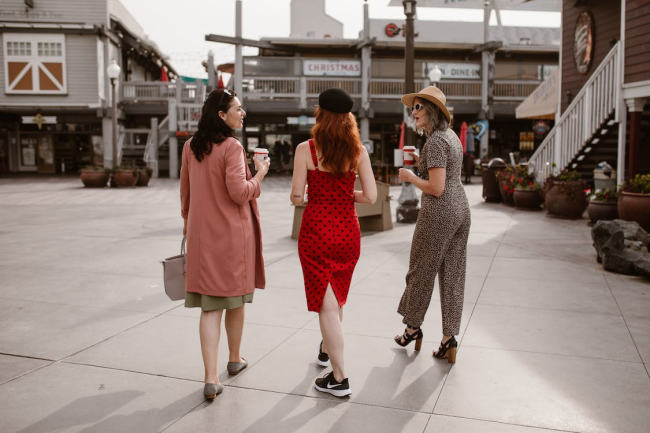 Many people think that once they're out of their "prime" in their twenties, it's downhill for their health, energy, and well-being. But that's not the case at all. Sure, a forty-year-old might not be as spry as their twenty-year-old self, nor might you pair two athletes of these ages together in a competition, but that doesn't mean the latter can't still be a force to be reckoned with.
In fact, virtues like "Dad strength," or "Mother's resilience" are absolutely concepts that we understand and can value. If you're entering your middle-age years, then making them your most energetic and interesting years yet can be a fantastic use of your time.
But how might you get involved with that approach? After all, it's not as if you only ever have free time to work out and feel better about yourself. Odds are you have plenty of responsibilities to deal with as well, which is why middle age can sometimes feel a little more tiring than when you were younger and free.
With that in mind, consider some of the following advice, to see how your natural energy can return with confidence:
Diet Plays A Much Larger Role
A balanced and nutritious diet is crucial for sustained energy, and this becomes ever more the norm as we get older. It's not uncommon for people to become more sensitive to certain foods, like dairy, as they age, and yes, new allergies can develop as well.
Focus on whole foods rich in nutrients, including fruits, vegetables, lean proteins, whole grains, and healthy fats to best extent you can, accounting for your budget of course. Avoid excessive sugar, processed foods, and overeating – portion control will be the biggest helper here, as we tend to have less of a huge appetite as we age.
If you can, try to limit your alcohol as well, even though a fun time out with friends is never something you should feel apologetic for enjoying. If you can enjoy a diet that works for you and helps you sustain a healthy weight, you'll be in the best possible place for success.
Work On A Good Stretching Regimen
Consistency is key for reaping the benefits of stretching, so take it easy and build up your schedule when you can. Make it a daily habit, and you'll likely experience increased flexibility, reduced muscle tension, and improved overall energy levels.
It doesn't matter if you prefer an invigorating morning stretch, midday breaks, or a calming bedtime routine, because find a stretching regimen that suits your lifestyle will help you feel so much better in yourself. Certain exercises like Pilates or yoga can help you get started, especially if you're trying to undo some of the physical cobwebs that can come with a sedentary lifestyle. Any exercise you do can be helped with good supplements like fish oil for joints, TRT, and recovering appropriately with good rest and sleep from there.
Avoid Burning The Candle At Both Ends
Hustle culture, an active social life, even waking up for your newborn at night can all cause you to get little sleep and burn the candle at both ends. But the truth is that when you're in middle age, going out to the bar all night, pulling all-nighters to study before a big test, and getting carried away with a TV show until the early hours of the morning feels much less rewarding.
Routine is the pillar you'll benefit from each day in your middle age. That means getting enough sleep, but also in preparing for the following day so you can wake up and get the ball rolling. It also means having a valid schedule that sustains you and lets you move with momentum. Momentum is a hidden trick that helps you ride on the coattails of good planning, limiting the amount of energy you have to invest in your daily responsibilities. You'd be amazed just how well this can work out, and how much more rewarding such an approach can feel compared to an at-will approach.
Know Your Limits
Ultimately, it's not about how much energy you have, but what you do with the energy a healthy and natural lifestyle can provide to you. Traveling, spending your time on those you most love, engaging in the hobbies that sustain you, and being unapologetic for who you are can help you cut out the "dead time" we spend in our youth, be that in worrying about insecurities or making mistakes.
As such, with a little conviction, you're sure to make middle age your most energetic years yet.