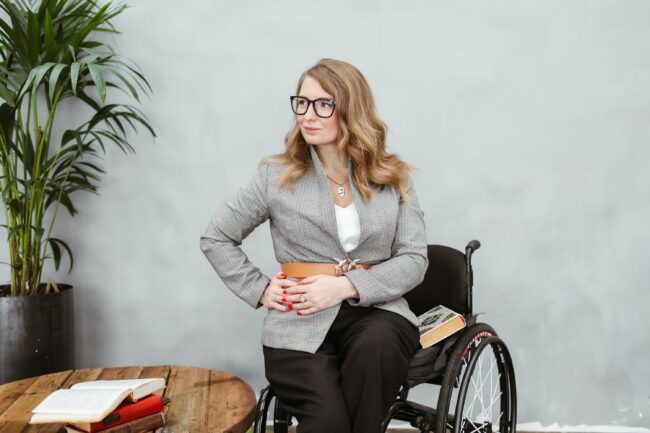 Fashion isn't just about what you wear- it's a way of expressing yourself and feeling confident. Thanks to the body positivity movements in recent years, we're all now being celebrated regardless of our shape and size. Very few of us fit into the beauty and fashion industry 'ideals' and we've all come to realise that promoting only a certain type of look and body type can be damaging to everyone else. Being healthy includes both mental and physical health, and dressing well and feeling confident and being able to celebrate your uniqueness is important for us all. Here are some of the ways you can showcase your style and feel happy and confident in what you wear, regardless of what size or shape you are.
Comfort is Key
When it comes to fashion, comfort is so important. It's worth avoiding things like stiff materials and tight waistbands which could dig in after a while especially if you spend a lot of your day sitting- eg office workers or wheelchair users. Look for fabrics that are soft, breathable, and non irritating to your skin. You can still look amazing while keeping comfortable! If you've been through a challenging event that has led to your wheelchair use, then it's essential to surround yourself with supportive professionals who understand your unique needs, just like how a catastrophic injury lawyer will help you navigate the legal aspects. Keeping yourself comfortable as well as stylish can help you to adapt to your new situation and ensure that you still feel like 'you' even with this change. More and more brands are catering to those in need of adaptive fashion which is brilliant- all bodies should be celebrated.
Embrace Color
Colour has a powerful impact on how we feel and how others perceive us- colour psychology is a really interesting area to look into. Don't shy away from wearing vibrant colours as they can make you feel alive and confident! Find the ones that complement your skin tone to add an extra layer of excitement to your style. If you're dubious, start off by adding a bright accessory like a scarf or bag to a plain outfit and work your way up from there.
Confidence Through Layering
Layering is a great technique to play around with different styles and create unique outfits without having to buy lots of clothes. It allows you to mix and match various pieces, adding depth and interest to your look. It can be incredibly flattering too, helping you balance proportions and highlighting your best features. It's a fantastic fashion trick to help you to feel confident and put together no matter what body type you have.
Celebrate Your Unique Style
When it comes down to it, the key to feeling confident in what you wear is celebrating your own unique style. Embrace the clothes and styles that resonate with you, this could be a specific type of look or a real mismatch of different styles from girly to punk. When you wear what you love, you will feel authentic and confident in your choices, regardless of what the latest trendsa are. When you celebrate your unique style, you radiate confidence and this is one step to improved wellbeing and mental health.