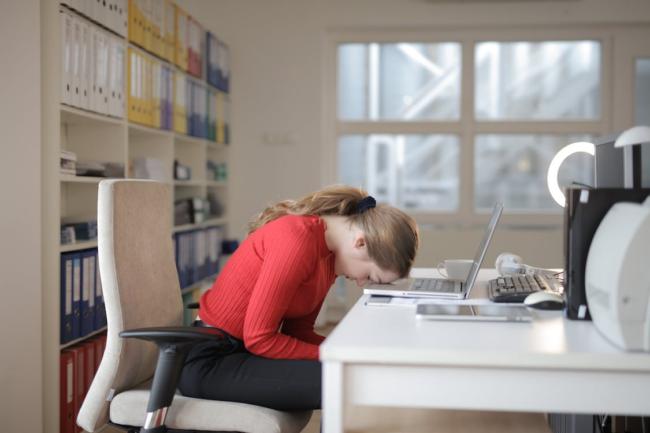 Getting fitter and healthier is a good life decision to make. However, it's also a massive industry, an ideal that many people aspire to (while being quite loud about it), and advice can come from every direction, discussing every single approach you might take.
As such, you may be tired of constant advice, constant attempts to "try again" only to burn out, and annoyed that trying to get fit and healthy seems to require constant discipline and guilt.
So, if you're sick and tired of trying to adapt to health culture's latest fads, where should you go next?
Well, like anything, refreshing your perspective can be very helpful. There's nothing that says you're obligated to read the latest cover of Men's Health or follow that "perfect" fitness influencer on Instagram. Instead, you can focus on what health means to you, while also using common wisdom and real guidelines to make sure you're actually making progress instead of paying lip service to it.
If you're tired of fitness and health culture, perhaps it's good to just throw out all the annoyances and aggravations you've built up for yourself so far. Don't worry, you didn't have to be mistaken or silly to get to this point. Let's look at a healthier view:
Re-Orient Your Goals, To Begin With
It's important to re-orient what exactly it is you'd like from a new fitness approach. This might sound obvious – you want to lose weight and get in shape, or perhaps put some weight on and become a little stronger.
What matters here is how you'll integrate a healthy, happy, fun, and sustainable routine into your lifestyle. That's what matters most. Then, the conversation stops being "What should I sacrifice for this end goal?" to "What could I do to make this happen entirely by accident?"
So for example, you might fall in love with seafood and Asian cooking, removing plenty of the carbs out of your diet while getting a lot more nutrients. You might use a mindful eating app to make sure your intake each day is comfortable to measure, and not tiring to discipline yourself with. Over time, this could be tremendous for helping you refocus and re-orienting your goals.
Focus On An Activity You'd Enjoy Without Exercise Benefits
You don't have to run endlessly on a treadmill or dread that yoga class if you're really not feeling it. Sure, these disciplines can be very healthy, fun and you'll learn to love them, but there's no shame in trying something new.
Perhaps instead you'll focus on an improv or dance class, both encouraging great levels of natural physical activity. Perhaps you'll take up photography and join a hiking group to get the most beautiful, candid landscape shots. Even visiting local attractions and towns can encourage you to walk miles each weekend.
If you focus on an active hobby that you would take part in even without the exercise benefits, you tend to fall in love with that discipline or craft and can enjoy getting in shape almost by accident.
Make It Social & Fun
When you join the health journey with another person, you tend to share the load of that adjustment. For example, you might not be a huge drinker but still indulge at the weekends from time to time. Perhaps you've made the decision to quit drinking entirely, and now that means you're probably not going to hang out with certain friends at the bar as much anymore.
However, it might be that another friend wants to take this journey with you, or you can find an accountability partner through a meetup app. Perhaps instead, you can take time to join local classes or hobby groups, delve into a craft and a local scene (such as joining the local sailing club if you live near a large lake), and then move on from there.
Sometimes, a healthy lifestyle can detach us from people who may not be living that healthily, and that can feel demotivating. Thankfully, when you make this change social and fun, it becomes much easier to deal with and look forward to.
Free Up Your Diet
Many people often think of living healthily as a robust diet change, that you only have to focus on what not to eat rather than what you should eat. However, that doesn't have to be the case. In fact, learning to cook anew and enjoying a range of different recipes, visiting the grocer and fishmonger for deals instead of purchasing everything from the supermarket, and trying a new cuisine can free you.
This way, the constant bad habits you might have slipped into, or the easy frozen meals you use as a crutch no longer apply. This doesn't limit your diet, it lets you explore anew, even if the adjustment period can take a little time to get used to. Remember, you don't have to be perfect. It might just be that you switch pizza night in your family to homemade taco night, with healthier ingredients and plenty of chopped veggies, herbs, and spices.
When you view this approach through the lens of fun and appreciation, you tend to feel happier with the effort.
Make It A Simple Routine
Simplify as much as you can. The moment you feel a sense of overwhelming complexity when trying to plan a healthy change is the moment you begin to desire old habits.
So, keep it simple. You might use Apple Health or another all-inclusive app to track your health measures, purchase scales that sync up, or calorie counters like MyFitnessPal or Lose It!
Then, eat at the same times, and meal prep when you can with certain ingredients you can use as leftovers in future meals. As time goes on, you'll be able to rest on the simplicity of positive changes to find it easy and helpful to integrate into your lifestyle. Over time, that will help you look to the future with a sense of optimism in the best way.
Also – don't worry about all the other advice. Just keep to some basics – good sleep, healthy foods in the right amounts, and exercise three times a week. Outside of advice from your doctor, that's all you need to stay healthy.
With this advice, you're sure to start again even if you're sick of health culture.