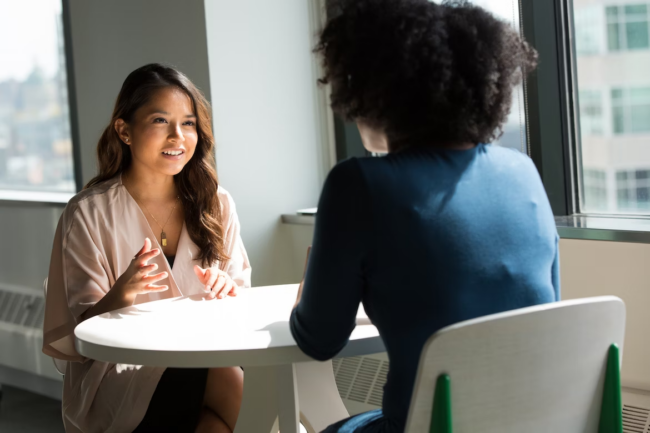 While many people worry about how to dress appropriately for a job interview, the only thing you should focus on is what to say. Interviews can be high-stress scenarios, especially if you haven't been to an interview in years. This can make you nervous and might end with you saying the wrong thing, derailing your application entirely. So, how can you say all the right things at an interview, and more importantly, how can you mean them?
Be Honest
Honesty is always useful when attending an interview, and this covers a wide range of factors that do not solely involve your career. The interviewer will do a background check before hiring you. Being upfront about any legal issues can help them trust you. Working with the Jackson Law Firm could be beneficial, as they may be able to advise you on how much information to reveal without jeopardizing your chances of the job.
Focus On The STAR Method
The STAR Method is a technique that can make you shine in any interview. It stands for Situation, Task, Action, Result and demonstrates how you handle a variety of challenges that you may face at work. However, many people are reluctant to show off and are eager to tell interviewers how it was a team effort. While this is admirable, it isn't always what interviewers want to see. Your old coworkers aren't applying for this job, so their input is irrelevant.
Do Your Research
Researching a company before attending your interview is the bare minimum you should do before you arrive. You don't need to know the entire history, but having an idea of what the company does, how long it has been in business, and remembering any achievements or causes will go a long way towards helping you stand out during the process.
Don't Be A Pushover
If you're in a group interview setting, you cannot sit back and let others take over. Interviewers want to see people who are more assertive in group interviews, and any wallflowers will be considered unsuitable. Make your voice heard in discussions, but do not try to overpower everyone, as this also isn't what interviewers want. Instead, listen and collaborate, and you'll stand out against everyone else, even those who can't seem to shut up.
Fake It Till You Make It
Of course, not everyone has the natural skills to be a leader, and any interview session can be terrifying. Still, if you want this job, you need to fake it till you make it. Everyone has confidence, so try to bring that to the surface. Whatever you do, make sure that the interviewers remember you, for all the right reasons, of course.
All the Right Things
Interviews can be tricky to navigate. Even if you're confident in your skills and experience, plenty of things could trip you up. What's most important is that you are honest without being too honest, while also not deceiving the interviewer because you will get caught out. As long as you show up, know your stuff, and speak confidently, you'll have no trouble acing the interview and moving up the career ladder.