Addiction can feel like an immovable mountain that stands between you and happiness. But there is hope. With the right steps, the right mindset, and the right support, you can break free from the grip of addiction. And embark on a journey toward a happier, healthier, and more fulfilling life. Change is possible!
Let's dive in and explore steps you can take to beat addiction and transform your life for the better.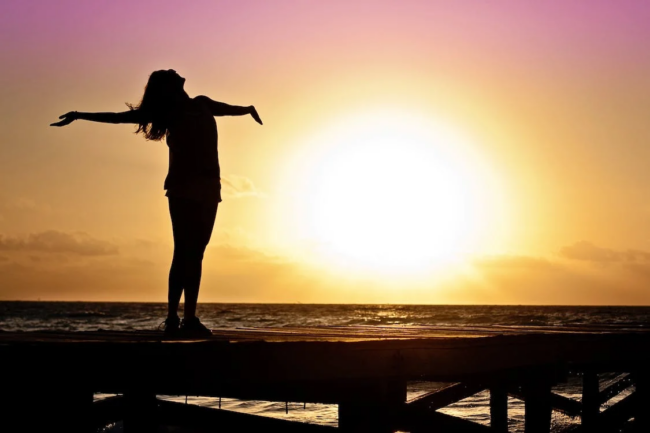 Image by Jill Wellington via Pexels
Step One: Acknowledging The Elephant In The Room
Let's talk about the elephant in the room. Now's the time to face up to addiction head-on and acknowledge its presence in your life. Admitting that addiction exists takes tremendous courage. But this acknowledgment is crucial to begin the process of recovery.
Feeling overwhelmed or ashamed when faced with addiction is natural. After all, it can sneak up on you when you least expect it. Take a deep breath, look in the mirror, and tell yourself: "I'm ready to face this challenge and take back control over my life."
Step Two: You Don't Have To Do It Alone
No one is an island. Everyone needs to lean on others every once in a while. And that holds especially true when it comes to addiction recovery. Don't be afraid to get support from loved ones, friends, or professionals; asking for help takes strength!
As the saying goes, "It takes a village." Building an effective support network can make all the difference in your recovery journey. Make connections with those who understand and support your sobriety goals. Connect with people who have faced similar struggles and can offer empathy, guidance, and accountability. It could change everything for you. Contact support centers like Real Deal Sober Living, where you can share your experiences and learn from others.
Step Three: Creating A Roadmap For Recovery
Create an actionable plan and find focus as you begin the journey toward recovery. A roadmap provides essential direction at a time when you might feel lost.
Establish clear goals that align with your values and aspirations. Write these down, along with an action plan to achieve them. Remember that recovery is a journey. Give yourself space, and don't be too hard on yourself if you face setbacks. Success lies in being committed to moving forward on your plan and staying patient when things slip up.
Step Four: Out With The Old, In With The New
You'll need to change your lifestyle significantly to transform your life. Take steps to identify any triggers or situations which fuel addiction and address them head-on. Whether this means distancing yourself from certain people and environments. Or finding healthy coping methods to manage stress and emotions. And even replacing harmful habits with positive ones.
If alcohol was your go-to coping mechanism, trying new hobbies, practicing mindfulness meditation, or exercising could release endorphins to increase mood boost and bring on change. Remember, change can be challenging. But it's the only thing that can bring growth. Embrace the opportunity to create a new, healthier lifestyle that aligns with your recovery goals.
Step Five: Nurturing Your Body, Mind, And Soul
Self-care isn't selfish. It's actually a vital component of your recovery and overall well-being. Nurturing all parts of yourself – mind, body, and spirit – is crucial to building a healthy and harmonious lifestyle.
Start taking care of yourself physically by eating nutritious meals, getting regular exercise, and prioritizing sleep. Nurture your mental well-being through managing stress effectively, practicing relaxation techniques, and reaching out for support when necessary. And nourish your soul through engaging in activities that give joy, practicing self-compassion, and finding purposeful goals.
Step Six: Learning Healthy Coping Mechanisms
Emotions are part of human nature. But, when dealing with addiction, these feelings can become overwhelming and lead to relapse. Learning healthy coping mechanisms is crucial to regulating your emotions.
Identify your triggers and emotions that may lead to addictive behaviors. Then develop healthy ways to cope with them. It could be through mindfulness meditation, deep breathing exercises, journaling, talking to a trusted friend, or engaging in creative outlets. Remember, emotions are valid, and it's okay to feel them. How you choose to cope with them is what matters.
Step Seven: Celebrating Milestones
Recovery won't come easily. It requires hard work, dedication, and perseverance. Marking milestones helps reinforce positive behavior and build your confidence. Reminding you how far you have come and motivating you to keep progressing forward.
Recognize and celebrate your progress. Whether that means staying sober for one day, one week, one month, or one year. Celebrate all your achievements, big and small. Because they represent proof of resilience and determination on your part. Treat yourself to something special, indulge in self-care, or share your success with your support system.
Step Eight: Allowing Yourself To Make Mistakes
Nobody's perfect, and that includes you. Recovery's an ongoing journey with plenty of obstacles in its way. Mistakes will happen along the way, and that's okay.
Don't beat yourself up over slip-ups and setbacks. Use them instead as learning experiences to refine your recovery plan. Recovery isn't always smooth sailing; mistakes must be acknowledged, learned from, and continued forward with resilience and determination.
Step Nine: Never Give Up
There will undoubtedly be challenges along your journey that seem designed solely to test you. But never give up when faced with difficulties. Perseverance is key in the face of adversity.
When confronted with difficulties, view them as opportunities for growth and resilience. Embrace the discomfort, face the challenges head-on, and keep pushing forward. Surround yourself with supportive people that provide motivation, guidance, and advice as a source of comfort. You're stronger than you realize and possess all of the strength you need to overcome any barrier.
Conclusion
Your road to recovery may have ups and downs. But you're never alone on this journey. By adopting these mindset changes, you can stay committed to sobriety and create a fulfilling life in recovery.
Keep this in mind as change takes time and effort, but with determination, resilience, and the support of an inclusive community, you can overcome challenges to achieve lasting recovery.
So believe in yourself and stay the course on your recovery journey. You've got this!