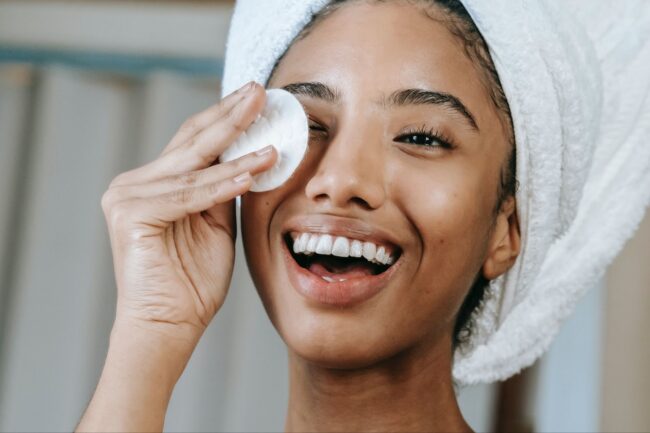 Maintaining good skin starts with being healthy on the inside. If you want that dewy, glowing complexion everyone desires, try these 10 tips for improved health! Eating a balanced diet, getting enough rest, and exercising regularly are all important parts of maintaining overall wellbeing; but there's more you can do to enhance both your physical appearance and emotional well-being. In this blog post we'll cover four ways you can enhance both from within out!
1) Try Yoga
Yoga is an excellent way to improve both physical and mental wellbeing. Physically, it helps you become stronger, more flexible, and balanced; it may even reduce stress levels by calming the mind and body with deep breathing exercises and mindful movements. Mentally, yoga encourages self-reflection which promotes clarity of thought and improved concentration levels.
Yoga not only helps us relax, but it also provides relaxation techniques to better manage emotions during difficult situations. Studies have even reported that regular practice of yoga can increase self-esteem and overall happiness due to its ability to increase endorphins in the brain. Yoga truly offers something for everyone – an excellent way for people of all ages to stay healthy mentally and physically!
2) Dental Checkups for a Beautiful Smile
A radiant smile is one of a person's most attractive features. Regular dental checkups at the dentist can help maintain healthy teeth and gums, giving your pearlescent smile that perfect gleam. Plus, they detect any issues with bite or jaw alignment as well as signs of gum disease. Not only does taking care of your oral health keep it looking good, but it also prevents unhealthy bacteria from entering into the body through the mouth that could lead to other medical complications.
3) Hydrate for Glowing Skin
Drinking plenty of water every day is essential for keeping your skin hydrated and radiant. The recommended amount is 8 glasses per day, but if you're active, the recommendation may be higher. Water flushes out toxins from the body which can improve skin tone and reduce acne breakouts. Moreover, staying hydrated keeps your digestive system functioning optimally – essential for overall wellbeing and vitality.
4) Beauty Sleep Is Real
Sleep improves concentration, focus and productivity by giving the brain time to recharge. It also aids memory recall by consolidating new information into long-term memory. Furthermore, sleep can reduce stress levels as it provides a break from daily worries and anxieties.
Sleep is vital for physical health as well. A good night's rest allows your cells to repair themselves and restore energy levels so you feel refreshed when you wake up in the morning. Furthermore, adequate rest has been linked with healthy hormone levels which control appetite, metabolism, weight gain or loss, as well as reduced risks of heart disease and stroke due to reduced inflammation within the body.
In conclusion, taking care of your health is key to achieving radiant skin, a bright smile and an overall sense of well-being. Eating nutritious foods, getting enough exercise and sleep, drinking plenty of water and visiting the dentist regularly are all vital steps towards improving your beauty from within! Following these tips will help you look and feel your best!