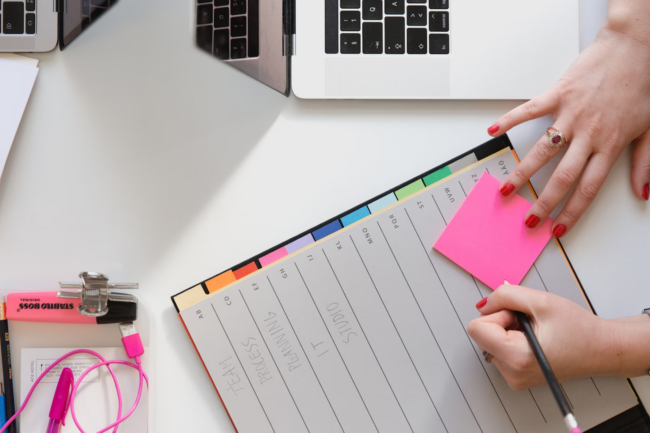 Writing a blog can be a great way to express yourself, sharpen your writing skills, and share your ideas with the world. What if you could turn that passion into a profitable business? With some hard work and dedication, it is definitely possible to turn your blog into an income-generating endeavor. In this blog post, we're going to take a look at exactly how you can make it happen.
Identify Your Niche and Target Audience
The first step in turning your blog into a business is to identify who you are writing for. Start by thinking about what topics you would like to write about on your blog. Narrowing down the focus of your content will help you build an audience that is interested in what you have to say. Once you have identified these topics, research who else is writing about them and figure out who comprises the target audience for this type of content. Once you know who you are writing for, it will be easier to create content that resonates with your readership.
Monetize Your Content
Once you have identified your niche and audience, it's time to start thinking about how to monetize your blog. There are several ways to make money from your blog including affiliate marketing, selling digital products and services, or running ads on your site. Affiliate marketing involves promoting other people's products or services in exchange for a commission when someone purchases something from the link on your site. Selling digital products or services such as ebooks, online courses, consulting services can also help generate income from your blog. For this, you can look into 3D secure payments to help you with the sales process. Finally, running ads from companies such as Google AdSense can help bring in money by allowing companies to place ads on your website for a fee based on impressions or clicks.
Maximize Traffic
No matter which monetization strategy you choose for your blog, one thing remains consistent – traffic helps drive profitability! You need people visiting and engaging with your blog in order for any of these strategies to be effective. To increase traffic there are several things that can be done including optimizing SEO elements such as titles and meta descriptions; leveraging social media platforms such as Facebook or Twitter; guest blogging on other websites; and building relationships with influencers in the industry who can act as brand ambassadors for their business. All of these steps will help increase visibility and draw more people back to their website resulting in more opportunities for revenue generation!
Turning Your Blog into a Business
Starting a profitable blog may seem daunting at first but with some hard work and dedication it is definitely possible! By identifying a niche market and target audience, monetizing content through various methods such as affiliate marketing or selling digital products or services, and maximizing traffic through SEO optimization techniques, anyone can start their own successful online business today! So what are you waiting for? Get out there and start turning those dreams into reality!