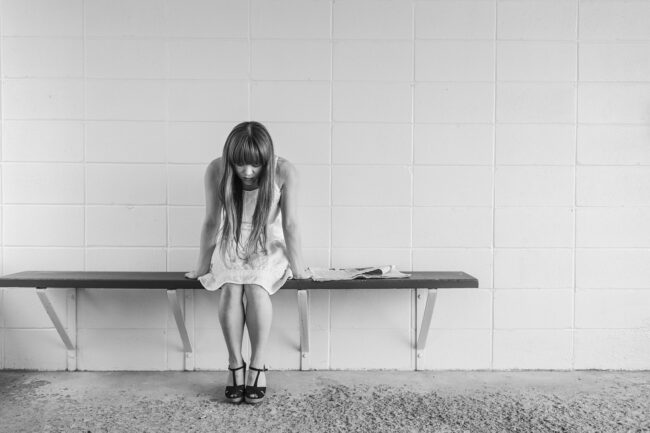 Depression can affect anyone at any time. It can often sneak up on people without warning and leave people unequipped to deal with it. Depression can happen as a result of many different situations in life, from the loss of a loved one to hormonal imbalance, loneliness and everything in between.
When you recognize the symptoms of depression, it's vital that you don't ignore them. The sooner you address what you're feeling, the better. Here are some tips on coping with depression.
Signs of Depression
There are differing levels of severity of depression. It can make you feel unhappy or completely hopeless. You may find it difficult to find pleasure in things you would usually enjoy. You may also find yourself on the brink of tears regularly.
Depression can also result in fatigue and a loss of appetite. You could lose your sex drive and have aches and pains. Depression can often be accompanied by other mental health issues like anxiety and high levels of stress. If you are experiencing these symptoms, it's important to speak to a medical professional but the following tips can help.
Take It A Day At A Time
It can be difficult to look ahead with positivity when you're feeling depressed. It may make you feel overwhelmed to think too far into the future. When you're experiencing symptoms of depression, go easy and take it a day at a time.
Getting through one day and feeling good about it is a success to be proud of. It can help you to appreciate the small things about each day and find more value in the things we often take for granted.
Talk It Through
Depression can make you feel like isolating yourself which often results in more severe symptoms. You may not feel like socializing in the way you usually do but it can help to talk to someone impartial about what you're feeling. Psychotherapy is a fantastic way to build new tools that will help you cope with symptoms of depression.
The Insight Clinic offers psychotherapy and neurofeedback therapy as natural methods of therapy. Knowing that you aren't alone in what you feel can make a huge difference.
Healthy Habits
Depression can make you feel like dropping your regular healthy habits but it's important to carry on with your routines. Make sure you go to bed at the same time each night and wake up in the morning at the same time. Do your best to keep a healthy balanced diet so your body and mind get the energy needed to fight back when depression rises.
It can significantly help when you exercise every day, especially if you exercise outdoors. Exercise releases endorphins which are known as happy hormones. With the addition of fresh air and vitamin D from sunlight, you're giving your body everything it needs to be as healthy as possible.
Daily Affirmations
The symptoms of depression can make you lose self-confidence and self-esteem. You may start to feel insignificant or worthless. Daily affirmations could help you avoid this from happening.
It's important that you remind yourself of your worth everyday. Looking in the mirror and telling yourself you're beautiful, you're worthy, you're loved, and many more, will set you up for the day ahead.
Challenge Yourself
When depression sets in, you may feel like downing tools and taking on less until the symptoms pass. However, it can often help to challenge yourself. The feeling of achievement is an excellent way to combat symptoms of depression.
If you don't feel like you can take on anything new at work, you could try doing something new outside of work. Volunteering at a food bank or raising money for charity is an ideal way to achieve something great and it can help to change your perspective too.
Enjoy Yourself
Enjoying yourself can be difficult when you're feeling low but it's essential that you try. If your usual activities aren't working for you, get creative. Try taking up a new hobby that could inspire you.
From having a go at painting or writing at home to joining a new group or exercise class, there are tons of options for fun things to do. Meeting new people is a great way to step outside of your own circle and learn about other people's lives.
Depression is something you should never try to manage on your own so be sure to seek advice when you need it. If you've found this article helpful, take a look at the others.