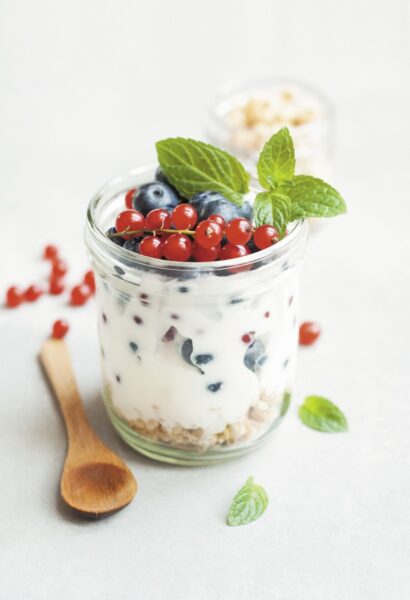 The main idea behind clean eating is to select foods that are as close as possible to how they were made in nature. So choose fresh, whole foods instead of those that come in boxes, bags, or other packages. Think about a whole chicken instead of frozen breaded chicken shapes or real fruit instead of fruit juice-based gummy snacks.
As a bonus, if you stay away from highly processed foods like French fries, cookies, and ready-to-eat meals, you won't eat as many calories or as much salt, sugar, and saturated fat. Read on to find out how to eat clean.
Cut Out Added Sugar
Excessive use of added sugar is associated with numerous health problems, including weight gain and cardiovascular disease. Foods and drinks with added sugar should be eliminated from the diet as part of the transition to a healthier, clean diet. Use healthy alternatives to your favorite sweets to curb cravings and stay on track while you clean up your diet.
Eat More Fruits And Vegetables
Foods high in nutrients include vegetables and fruits. They're chock full of nutrients, including fiber, vitamins, minerals, and plant chemicals that can help reduce inflammation and protect your cells from damage. Many studies have found a correlation between eating lots of fruits and vegetables and a lower chance of developing serious diseases like cancer and heart disease.
Most fresh vegetables and fruits can be eaten raw just after being picked and washed, making them perfect for a clean diet. Buying organic food has been shown to limit exposure to harmful pesticides and is therefore beneficial to health. If you want to improve your health, it's best to eat a wider variety of fruits and vegetables in general, whether they are organic or not. Plus, you can always add supplements from Platinum Naturals if you feel you're not getting enough of the other nutrients you need because you're focusing on vegetables.
If you don't know where to start when it comes to vegetables, consider the idea of 'eating the rainbow'. This means trying to have as many colorful foods on your plate as possible. Colorful means healthy, and brown or beige means unhealthy – at least, that's the case most of the time, and it should help you remember what to do.
Don't Eat Diet Foods
People who are trying to lose weight often eat "diet" foods like low-fat sauces, diet drinks, meal replacement bars, and other items that are supposed to help you lose weight. The problem is that these foods can have a lot of added sugar, sugar substitutes, and preservatives. For example, a half-cup of low-fat yogurt can have as much as 23 grams of sugar.
It's actually best to stay away from diet foods or low-fat foods if you want to be healthy, and sticking to a clean diet is a much better option. Choose whole, non-diet foods like plain, full-fat yogurt and natural peanut butter with no added sugar when you're on a clean eating plan.
Be Careful Of Salt
Like sugar, most of us eat way too much sodium. The Institute of Medicine says that you shouldn't get more than 2,300 milligrams of sodium per day, which is about one teaspoon of salt. This would be easy to deal with if you were sure of the amount of salt you're eating, but did you know that eighty percent of the salt we eat comes from ready-made, processed convenience foods? Therefore, if you eat less processed food, you'll eat less salt because most packaged foods have more sodium than homemade foods.
Use herbs, spices, citrus, coconut oil, and vinegar to add flavor to your food instead of salt when you cook. Salt is important for bringing out the flavor of foods and can still be used in clean-eating recipes, but only in small amounts. When sprinkled on at the end of cooking, coarse sea salt or kosher salt can add a lot of flavor. They also have less sodium than table salt, so although still not entirely healthy, they're not as problematic as other types of salt.
Meal Prepping Helps
If you make a bunch of meals at once for the week, you'll have fresh, healthy options every day. It also keeps you from making bad food decisions when you're hungry. For example, if you know you have a delicious meal already made and waiting in the fridge, you might not stop at a fast food place for a quick bite.
You might want to buy a dry-erase board for your kitchen so you can write down meal plans, grocery lists, and ideas for recipes. In this way, you won't get stuck and reach for takeout because you're not sure what else to do.