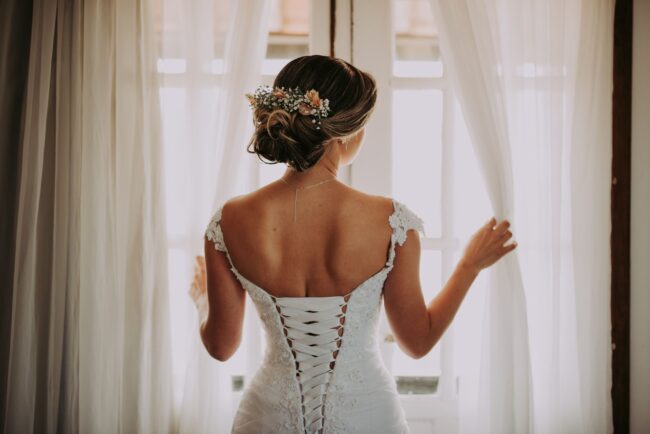 One of the most exciting experiences is going to be your wedding day. It's a day to celebrate love, a union, and "happily ever after." This is one of the best days when every woman feels like the princess they've always wanted to be. But one thing that should be pointed out is the amount of hard work that goes into this. You're not only planning your wedding, but you have to work on yourself too.
You're going to be photographed so much that day to the point that you should look and feel entirely confident in yourself. You want to look back on these memories in a found way. One such method is going to be all about preparing yourself. So here are some must-do beauty tips every bride needs to do before their big day.
Start Well in Advance
Whatever you want to do to help beautify yourself for the wedding, you will have to do it well in advance. This can include cutting your hair for a certain hairstyle, hair dye, eyebrows, or anything else that could make a remarkable change.
Even if you want to do facials such as chemical peels or an EMS device, this must be done in advance to ensure notable positive differences. Doing something at the last minute, especially with your hair, skin, or eyebrows, could cause you to need to take damage control.
Use Teeth Whitening Products
You'll smile the whole day, so why not look into teeth whitening? You'll have a few options, such as seeing a dentist or using teeth whitening products. Regardless, this is one that you will not want to skip!
Focus On Your Skin
You need to have a skincare routine! Not only do you want to look good in your photos, but you want to look good on the day of your wedding too. Not all photographers will do retouching for photos; if they do, then they usually charge extra. So, in order to feel entirely beautiful and confident on your wedding day, make sure you pick up a good routine. This could even include getting one or two facials at the local spa right before your wedding. This will certainly ensure that your skin looks supple!
Give Yourself a Haircare Routine
Just as you need to work on your skincare routine, the same can be said about your hair. You're already going to have some beautiful wedding hairstyle, but a healthy haircare routine is going to help you feel assured that your hair is happy and healthy while it's getting styled.
Embrace Your Nails
Why not get a manicure and a pedicure right before the wedding? Believe it or not, people will be checking out your hand and fingers during the ceremony. They're going to want to see the ring on your finger. Plus, you'll get plenty of photos of your hands with the ring, holding the bouquet, and much more. It's a small detail but in the greater scale of things, it will make a difference.