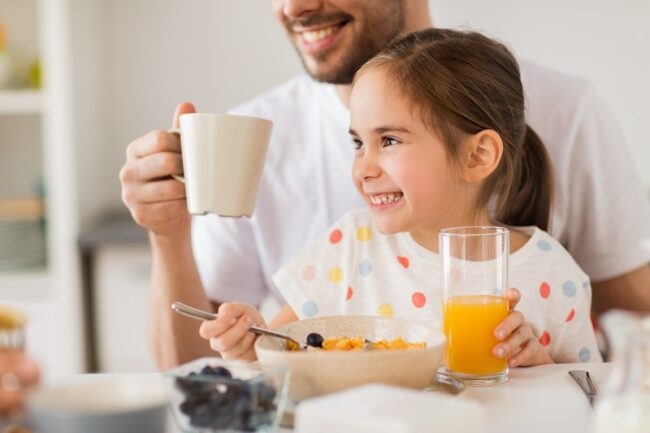 Breakfast is often cited as the most important meal of the day for various reasons, and has been for a long time. Whether you believe that or not, when you strive for nutritional balance and moderate portions, the importance of breakfast cannot be understated in terms of how it fits into your lifestyle. Waking up to a savory meal filled with freshness and diversity, you are doing yourself a favor in terms of sensory stimulation and pleasant satisfaction. Breakfast is supposed to get you in the right mood for the rest of the day, so it only makes sense for you to improve it with the following:
Fresh Fruit and Vegetables
When you sit down to enjoy a gourmet breakfast served at a fine-dining restaurant or cafe, the meal will invariably feature colorful and savory fruits and vegetables. We are not just talking about fruit slices and chopped veggies that are mostly for garnishing; incorporating them into recipes that call for freshness is a great idea for your first meal. If you are making an omelet or scrambled eggs, for example, instead of sautéing diced onions and tomatoes, try adding them when the eggs are three-quarters of the way done. The same goes for fresh fruit; instead of making a smoothie with bananas and strawberries, try chopping them up and mixing them with yogurt. Putting some fresh texture and flavor in your morning meal will certainly lift you up.
Gourmet Coffee and Tea
Your choice of morning beverage can go a long way in terms of making your breakfast more enjoyable and memorable. Some people strongly believe that the best part of waking up is enjoying a nice cup of coffee or tea, and it is hard to disagree with them. The key to making better coffee and tea is to use gourmet versions of the main ingredient. Colombian whole bean coffee is always an early morning treat, and the same can be said about masala chai tea. These two recommendations are better when they are consumed without extras such as cream and sugar, but they can be enhanced with a dash of cinnamon.
International Breakfast and Morning Snacks
The full American breakfast and its continental counterpart can get boring rather quickly, but you can always mix things up by preparing morning meals from other regions of the world. The traditional Turkish breakfast, for example, is filled with olives, nuts, biscuits, dried fruits, coffee, and tea. Another example would be a breakfast from somewhere such as Costa Rica featuring Gallo pinto and a tasty rice and beans recipe cooked with garlic, onion, pepper, cilantro, and spices.
As you can see from the ideas above, making your breakfast more enticing and tastier is not so hard. Be sure to try different things a few times each month, or during special occasions.