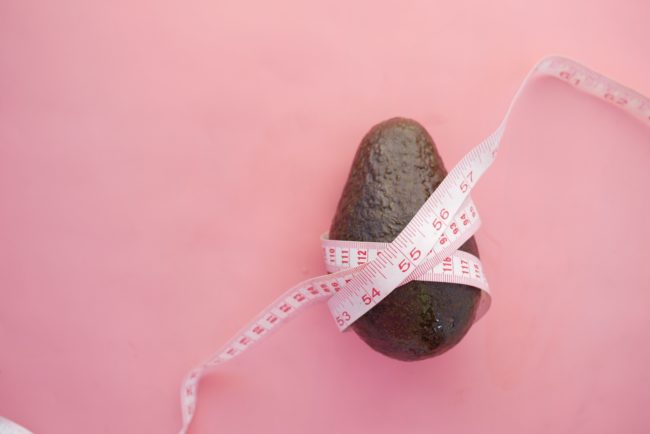 With the winter approaching, it's a sensible time to think about your overall health and the patterns you will adopt going into the colder months. Chances are your diet will change, and you will have less time for exercise, but that doesn't mean you have to fall into a pattern of lethargy.
In this article, we explore simple ways to reduce your calorie intake and increase your activity levels in the colder months. How can drinking more water help you to reduce your weight and boost your health? And how can meal replacements help you avoid the worst effects of food?
Drink More Water
Drinking water is not only about staying hydrated and improving the quality of your skin; it's also about losing weight and improving your overall health. Experts recommend drinking around eight cups of water every day to help your body create fluid to support your organs and system.
Drinking more water can also help you to lose weight; when you drink water, you feel a little full and want to eat less; that's why drinking water before a meal is recommended if you are on a weight loss program of some kind. Invest in a water bottle that you can carry around with you.
If you have an intermittent fasting diet you can't eat anything during your fasting period, but you can drink water. Water doesn't have any calories, so it doesn't matter when you drink it. Even if you are fasting you can still subdue your appetite by drinking as much fresh water as you like.
Intermittent Fasting
One of the best ways to lose weight and improve your health is intermittent fasting. This is a natural diet that we have inherited from our ancient ancestors; it involves eating small portions more frequently and having long periods of non-eating that allow your body to adapt to fasting.
There are several types of intermittent fasting diets; they include time-restricted eating, the 5:2 diet, eat-stop-eat, alternate day fasting, and more. There are plenty of fasting styles to choose from, so try the one that appeals to you. Follow the diet instructions closely for the best results.
One important point about intermittent fasting is the discipline required to make it work. Unless you abstain from calories during your fasting periods you will trigger your digestive system which starts to store fat again. Always stick to calorie-free water and tea during your fasting.
Regular Exercise
If you want to lose weight quickly and improve your overall health, you need a combination of diet and exercise. Once you have chosen a suitable intermittent fasting diet, it's time to look at your active life more closely. What activities do you like, and what time do you have in your life?
The good news is that you don't have to attend the gym three times a week to get excellent results; on the contrary, you only need to include some light exercise in your life to stay active and burn some excess calories. The key to fitness is consistency, so make sure you learn more.
Think about when you have some time in your day for exercise, if you only have fifteen minutes that's fine, fifteen minutes is enough time to carry out an effective micro-workout in your home or office. Again, high-cardio exercises are more likely to burn calories and reduce weight faster.
Meal Replacements
If you're serious about losing weight fast, then consider some meal replacements for your daily life. Meal replacements like Huel and Bulk are becoming popular nowadays thanks to their price and convenience. All you have to do is order meal replacements from the internet for lunch.
Meal replacements contain all the essential nutrients and minerals for an average person. Use the drinks according to your personal requirements to replace meals and lose weight, but remember, you also need a balanced diet, so don't use the drinks to replace all of your meals.
To make the most of meal replacements and maintain a healthy quality of life, it's recommended that you replace two meals per day with a meal replacement and eat one healthy meal that you know will satisfy your taste buds. Meal replacements give you nutrients without sugar or fat.
Drink More Tea
If water is a little boring for you, why not drink some tea instead; like water, tea makes you feel a little fuller, so you don't eat as much; it also helps with your digestion processes. Another benefit of tea is the antioxidants it contains that help to flush out your system and improve your health.
Studies show that tea is one of the best ways to reduce your weight and satisfy your taste buds. Tea has virtually zero calories in it. The only calories you find in tea are from the milk and additives, but the leaves themselves have none. This is great news for your weight loss goals.
Tea diets exist that provide you with a selection of teas to drink during your intermittent fasting, but you don't have to invest in a subscription service to benefit from the power of tea. Simply choose a selection of teas that you enjoy and use them intelligently in your weight loss habits.
Final Thoughts
There's never a bad time to pay some attention to your physical and mental wellbeing, in some ways, nothing else matters because it's these that define your quality of life. With the winter weather coming in we can expect heavier foods and more weight gain unless we take action.
In this article, we have outlined some simple ways to reduce weight and improve overall health and wellbeing. It doesn't take a lot, all you have to do is decide to reduce your weight and change some of the patterns and habits of your lifestyle. With discipline, you will get results.
Don't wait until the new year arrives to change your lifestyle and become the best version of yourself, why not start today? Make a personal commitment to change your lifestyle habits to feel better and look amazing in your everyday life. All it takes is a few simple lifestyle changes.