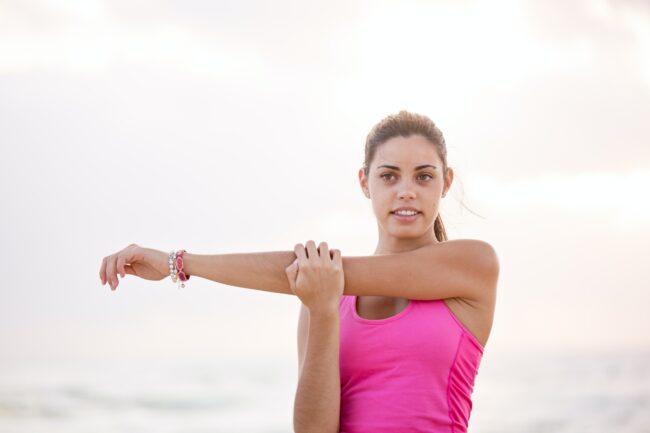 It is no secret that leading a healthy lifestyle has countless physical and mental benefits. When you feel your best, it shows in every aspect of your life. You have more energy, are more productive, and feel happier and more positive. Implementing healthy habits into your daily routine can be challenging, but it is well worth the effort. Here are six practices that will help you create improved well-being in both arenas:
Make time for yourself each day.
You might not think you have time to relax and rejuvenate when juggling a million things, but making time for yourself is crucial to your health and happiness. Whether it's taking a few minutes each day to meditate, read, or just take a nature walk, find ways to unwind and de-stress.
When you take care of yourself, you're better able to care for those around you. Studies have shown that regular relaxation and stress-reduction practices can improve your overall health, including lowering your blood pressure and heart rate, boosting your immune system, and even helping you sleep better.
Eat a balanced diet and drink plenty of water.
What you put into your body directly impacts how you feel, both physically and mentally. A diet rich in fresh fruits, vegetables, whole grains, and lean protein provides your body with the nutrients it needs to function at its best. Staying hydrated is also important – aim for eight glasses of water per day. Not only will proper nutrition give you more energy, but it can also help improve concentration, mood, and memory. Also, be sure to limit your intake of processed foods, sugary drinks, and alcohol, as these can lead to fatigue, irritability, and other adverse health effects.
Exercise regularly.
Exercise has so many benefits, both physical and mental. It can help improve your mood, increase energy levels, reduce stress and anxiety, and help you get a good night's sleep. Even just a moderate amount of exercise can make a big difference. Just remember to start slowly if you're not used to exercising and to listen to your body. In addition, be sure to find an activity you enjoy so that it doesn't feel like a chore.
Get adequate sleep.
Sleep is essential for good health. When you don't get enough sleep, it can affect your mood, energy levels, concentration, and overall health. Most adults need seven to eight hours of sleep per night. To help ensure that you get enough shut-eye, establish a regular sleep schedule and create a relaxing bedtime routine. Additionally, avoid caffeine and screens (TV, phone, laptop) in the evening, as these can stimulate the brain and make it harder to fall asleep. You can also improve your sleep by creating a dark, cool, and quiet environment in your bedroom.
Take breaks throughout the day to relax and rejuvenate.
It can be easy to get caught up in the hustle and bustle of everyday life and forget to take a step back and relax. However, making time for yourself to unwind and recharge is important. Taking breaks throughout the day, even if it's just for a few minutes, can help improve your overall well-being both physically and mentally. Here are a few ways you can take breaks during the day:
• Take a few minutes to stretch or do some light exercises.
• Get outside for some fresh air and sunshine.
• Take a hot bath or shower.
• Listen to calming music or read your favorite book.
• Spend time with loved ones or your pets.
Making time for yourself is crucial for maintaining good mental and physical health. So, take breaks throughout the day to relax and rejuvenate!
Use physiotherapy to recover.
After an injury or surgery, it is essential to follow the instructions of your physiotherapist to regain strength and movement. Depending on your situation, you may need to see a physiotherapist multiple times a week or just once in a while, so click here for more information. Regular sessions will help ensure that you are making progress and not causing any further damage.
Chronic stress can lead to various health problems, both mental and physical. It is important to find ways to manage stress to maintain good health. Relaxation techniques such as yoga, meditation, and deep breathing can all help to reduce stress levels.
You can do many things to improve your well-being, both physically and mentally. By eating a balanced diet, exercising regularly, getting adequate sleep, and taking breaks throughout the day to relax, you can help improve your overall health. Additionally, physiotherapy can be beneficial to recover from injuries or surgery. So, try incorporating some of these healthy habits into your daily routine and see how they can help improve your well-being!